In celebration of MIAMI's 100th Anniversary, we are extending the early dues payment education credit until April 30, 2021.

1 event,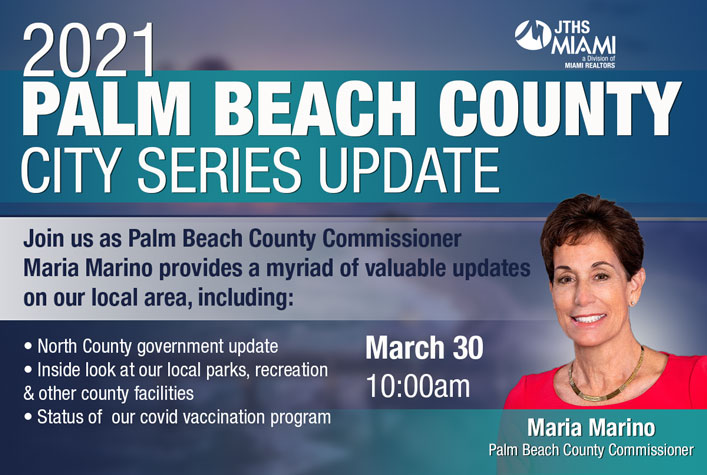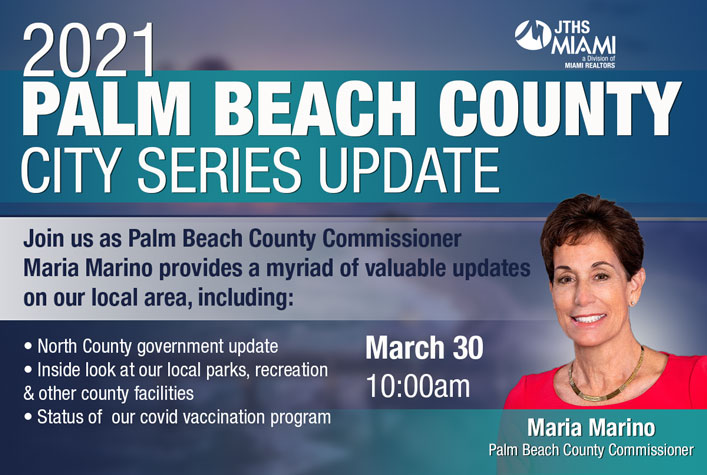 Join us as Palm Beach County Commissioner Maria Marino provides a myriad of valuable updates on our local area, including
1 event,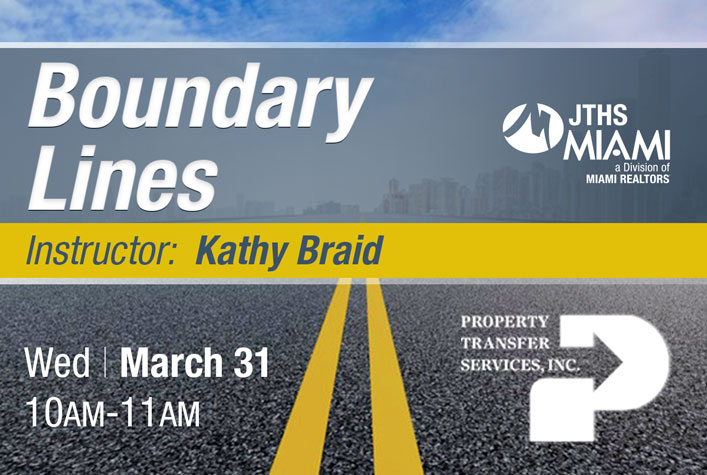 This course provides an in-depth review of the survey.     We will discuss how to read a survey, locate boundary lines, ascertain any encroachments and locate easements. The course will also discuss survey related endorsements, the criteria for issuance and the coverage provided. Sponsored by: Property Transfer Services
1 event,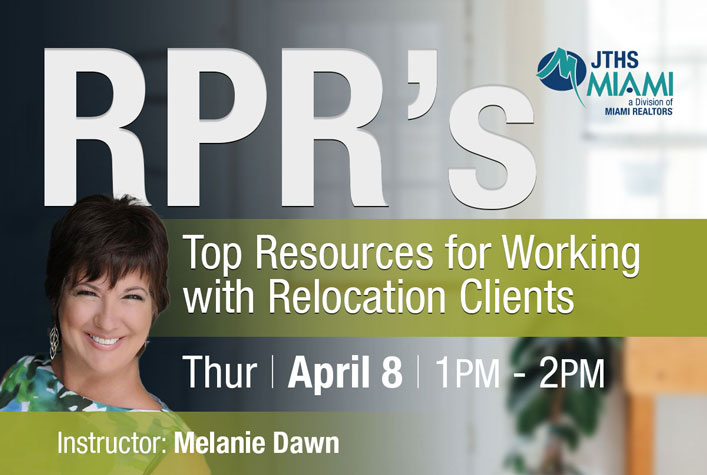 Instructor: Melanie Dawn Molina Wood When people are looking to move to a new area, they want information on market trends, housing data and general information on quality of life characteristics.  Data on things like housing costs, commute times and population trends can affect the decision-making process.   We'll...
1 event,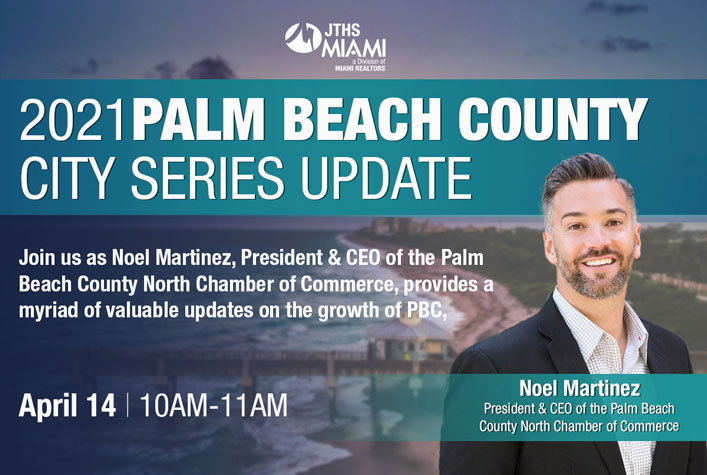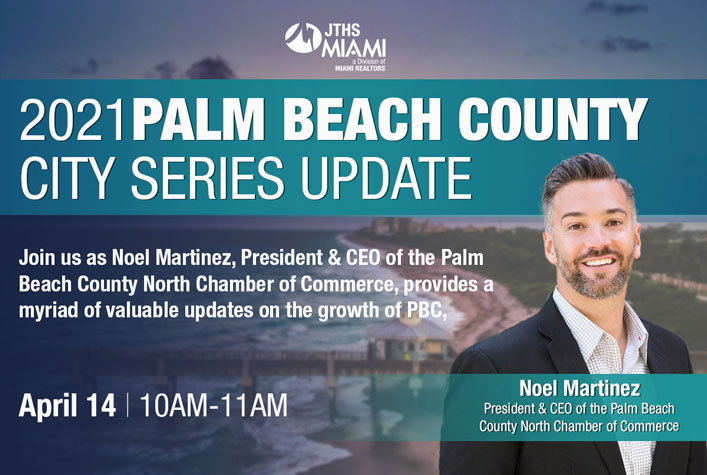 Join us as Noel Martinez, President & CEO of the Palm Beach County North Chamber of Commerce, provides a myriad of valuable updates on the growth of PBC, business climate in NPBC and any other topics that the Northern Palm Beach Chamber may have on the horizon that can be...
1 event,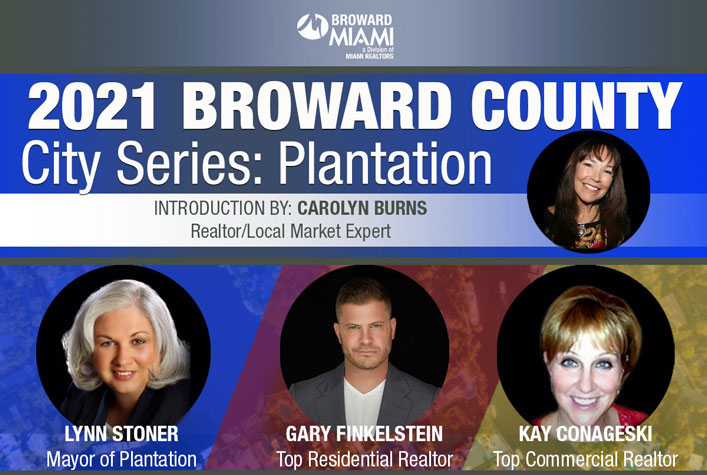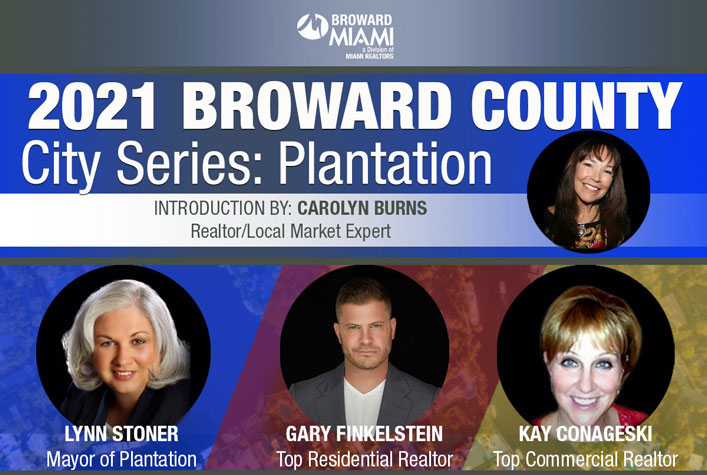 Broward County City Series - What's New in Plantation   April 15th from 9:30 am until 10:30 am   Geographically centered in Broward County, the city of Plantation offers residents the best combination of an urban feel coupled with a suburban ambiance. Mayor Lynn Stoner will discuss new and future...
1 event,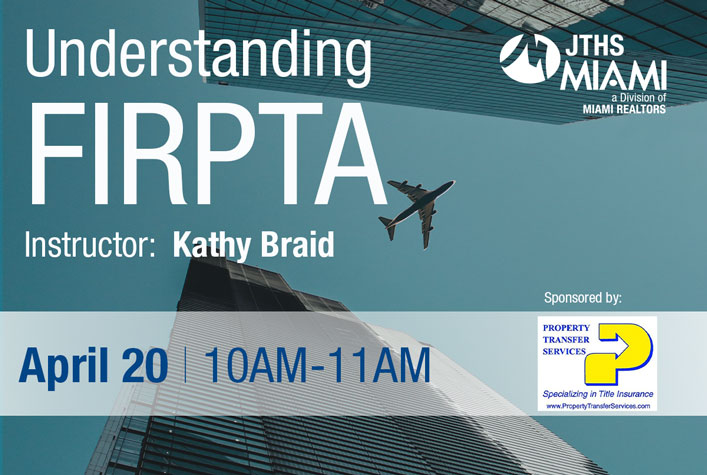 Instructor: Kathy BraidThis course provides an in-depth explanation of FIRPTA and thea gents responsibilities when closing a transaction with a foreign seller and/or buyer. This course is updated frequently, and all information is supported by IRS information sheets.Sponsored by:Property Transfer ServicesZoom Meeting ID 950 0338 1005