THANK YOU... RPAC/PAF Major Investors
Since 1969, the Realtors® Political Action Committee (RPAC) has promoted the election of pro-REALTOR® candidates across the United States. The purpose of RPAC/PAF (Political Advocacy Fund) is clear: Realtors® raise and spend money to elect candidates who understand and support their interests. The money to accomplish this comes from voluntary contributions made by Realtors®. These are not members' dues; this is money given freely by Realtors® in recognition of how important campaign fundraising is to the political process. RPAC/PAF doesn't buy votes. RPAC/PAF enables Realtors® to support candidates that support the issues that are important to their profession and livelihood.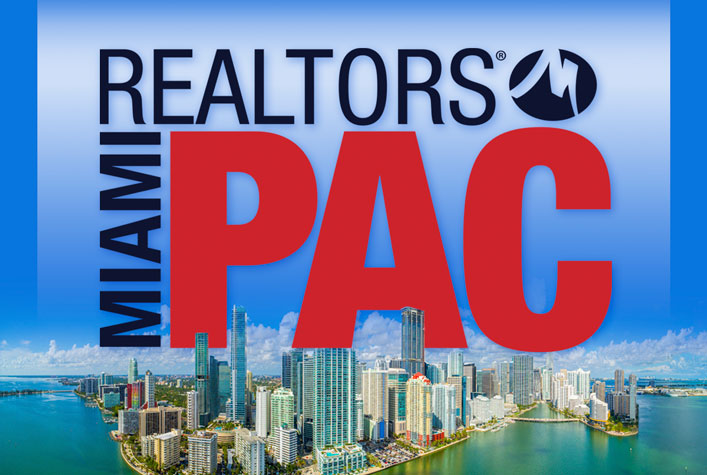 RPAC Major Investor Contribution Levels
Level
Major Investor Only
Presidents Circle Major Investor
Platinum R
$10,000
Sustain:
$5,000
$10,000 + $2,000*
Sustain:
$5,000 + $2,000*
Golden R
$5,000
Sustain:
$2,000
$4,000 + $2,000*
Sustain:
$1,000 + $2,000*
Crystal R
$2,500
Sustain:
a
$1,500
$2,000 + $2,000*
Sustain:
$1,000 + $2,000*
Sterling R
$1,000
$1,000 + $2,000*

*President's Circle requires additional contributions totaling $2,000 to be made separately and directly to select RPAC-recommended candidates. Once enrolled, RPAC will provide information on recommended candidates and instructions on how to contribute.
NAR RPAC Major Investor Benefits
Sterling R
Crystal R
Golden R
Platinum R
President's
Circle
Hall of Fame
Major Investor Virtual Certificate
*
*
*
*
Major Investor Lapel Pin
*
*
*
*
Name on electronic banner at National Meetings
*
*
*
*
Online recognition on RPAC website
*
*
*
*
Access to the Cook Political Report
*
*
*
*
Invitation to Major Investor Reception at
Annual Convention
*
*
*
*
RPAC Major Investor Web Button
*
*
*
*
One Year Subscription to New York Times
*
*
*
Access to RPAC Hospitality Suite at
National Meetings
*
*
*
Section 1 Seating for NAR concerts/sessions*
*
*
*
Quarterly Legislative Webinar with NAR
Government Affairs Senior Staff
*
*
Washington DC Concierge Service
*
Headquarter Hotels guaranteed at
National Meetings**
*
Headquarter Hotels at National Meetings
subject to availability**
Golden R
President's Circle
Only
Lapel pin with President's Circle recognition banner
*
Invitation to RPAC President's Circle Conference
*
*
Invitation to Hall of Fame Induction Ceremony
at Midyear Meeting
*
Name on Hall of Fame Plaque on the DC Rooftop
*
Personal Hall of Fame Plaque commemorating
installation
*
Lapel pin with Hall of Fame recognition banner
*
NOTE:
1) You must be a Major Investor in order to enroll in the President's Circle Program.
2)The above benefits are for Individual Major Investors, not Corporate Entities. For information on Major Investor opportunities for Corporate Entities, please contact NAR RPAC.* Benefit does not begin until the following year and is based on Availability.
** Benefit does not begin until the following year. For Golden R President's Circle members, early registration optimizes chances of Headquarter Hotels placement.
Political contributions are not deductible for federal income tax purposes. Contributions are voluntary and are used for political purposes. The amounts indicated are merely guidelines and you may contribute more or less than the suggested amounts. The National Association of REALTORS® and its state and local associations will not favor or disadvantage any member because of the amount contributed or decision not to contribute. You may refuse to contribute without reprisal. Your voluntary contribution may be shared among the MIAMI REALTORS® PAC and/or affiliated organizations to support state and local political candidates, and a portion may go towards the National Association of REALTORS®' Political Advocacy Fund (PAF) to use for other related federal political purposes.