The MIAMI Association of Realtors represents over 60,000 professionals and is the largest local Realtor association in the U.S. The Association and its Board of Directors are dedicated to our members, leadership in the industry, the real estate profession, and the communities we serve. Our leaders impact the market, further our international presence, make key policy decisions and recommendations on important issues affecting the real estate industry, analyze trends and information, and provide the most impressive and comprehensive package of programs, products and services available in the market today.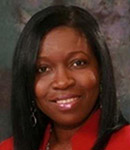 Director
Donna Reid, AHWD
Coldwell Banker Realty
Chief Executive Officer
Teresa King Kinney
MIAMI Realtors
Download and print our New Member Application to join the nation's largest local Realtor association....