MIAMI Realtors Real Estate Rentals/For Lease
Education and Information on relevant legal topics facing the industry…...
Fair housing is more than a list of dos and don'ts, rights and penalties…...
Modern fractional ownership is increasingly seen as the future of real estate investing. Inman breaks down all the ways investors...
With this summer's short-term rental market poised to be one of the busiest ever, owners need to be on top...
Use this final walk-through checklist for your rental properties just as you would for your closings....
October 3 @ 10:00 am

-

11:00 am
Instructor: Mark Weithorn This 1-hour class will review everything you need to know about finding re...
Find out more »
October 23 @ 1:00 pm

-

3:00 pm
MIAMI HQ

700 S Royal Poinciana Blvd, Suite 400




Miami Springs

,

FL

33166

United States

+ Google Map
Instructor: Tyson Hanes Rentals Searching, adding, & statistics Adding and editing rentals using...
Find out more »
October 23 @ 1:00 pm

-

3:00 pm
Northwestern Dade

415 West 51st PL, Ste 200




Hialeah

,

FL

33012

United States

+ Google Map
Instructor: Connie Nieto Presented in Spanish Rentals Searching, adding, & statistics&nbsp...
Find out more »
Rental Stats and Long Term Benefits for REALTORS
The Stats
Nearly half of the US adult population lives in a rental
1 in every 3 adults in the US is a millenial
Millennials are 3x more likely to rent than previous generations
Rising affluence of renters, rising rents = greater agent commissions available

Consider the long term benefits!
Expand your network
Make early connections with first time homebuyers
Learn a neighborhood
Build online reviews
Become knowledgeable for investors
SUMMARY:
Landlords can now offer tenants the option of charging a monthly nonrefundable fee in lieu of a traditional security deposit.  This bill also allows landlords to collect the security deposit in monthly installments.  This security deposit alternative is completely optional.
KEY POINTS:
If both the landlord and tenant agree to a fee in lieu of a security deposit, the agreement must have mandatory disclosures.  In part, the disclosures must state that fee is nonrefundable.  See Stat. Sec. 83.491, once enacted, for the language that must be included in the full disclosure.
The tenant can revoke the option to pay a fee in lieu of a security deposit at any time; and, can pay the security deposit instead.
Fee cannot be used to cover any costs from damages.
SUMMARY:
This bill seeks to explain the instances in which servicemembers can terminate their rental agreements when they are faced with involuntary change due to military orders.
KEY POINTS:
Service members may terminate their rental agreements by providing their landlord with at least 30 days written notice if the service member.
Is required to move 35 miles or more fun from their rental premises pursuant to a change of station order.  If servicemember has leased the property, but has not moved in, this provision is still applicable.
Is prematurely or involuntarily discharged or released from active duty and state active duty.
Is released from active duty or state active duty and their home of record prior to active/state duty is more than 35 miles away from the leased premises.
Receives military orders requiring him/her/them to move to government quarters or service member becomes eligible for government quarters.  This applies if military orders were received after entering into the lease agreement.
Receives a temporary duty or temporary change of station order that lasts longer than 60 days for an area 35 miles or further from leased property.
Rental Screening Services
Power YOUR Rental Listings...
Unleash YOUR Rental Superpowers...
A web-based solution that provides independent landlords with access to the same screening tools used...
Find top-quality tenants for your rental listings...
1 FREE Tenant Screening EVERY month...
News, Podcasts & Blog Posts
Accurately pricing your rental property is crucial to attracting the right tenants and maximizing profits....
Our management team averages 12 years on the job, providing continuity essential to our residents and our business. Here's how...
Savvy investors recognize that when your vacation home is empty, it's just draining your bank account. Here's how to turn...
Despite having cooled for more than a year, the median asking rent in the US remained just $24 below its...
Builders are adding more supply than at any point in the past 5 decades, with another million units on the...
The number of new homes earmarked for the rental market is expected to double by 2027 as built-for-rent housing rebounds...
A report from Apartment List shows that typical rents are now the same nationwide as they were a year ago....
From walk-throughs to pre-move cleanup, American West Realty and Management owner Nathan Gesner shares how landlords and property managers can...
20 tenants compete for each unit, more than anywhere else; occupancy at 97.1%...
Tri-county residents spent more of their income on rent than anywhere else in the U.S. in February....
Apartment building construction soared 24% in February, lifting new housing starts overall despite a weak month for single-family builds, according...
The average apartment size in 2022 was 887 square feet, 54 sq ft less than the average size 10 years...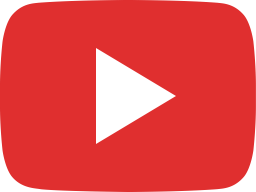 Rentals - short term research marketing and more.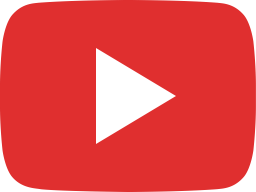 Rentals - Short Term, Research, Marketing and MORE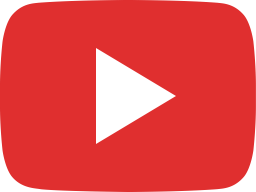 Rentals - Short Term, Research, Marketing and MORE Spanish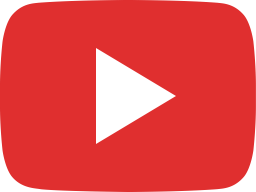 Rental Tips 2022 - Rental Demographic Data by Zip Code