Remine Pro
Comprehensive, intuitive, and modern MLS, premium tax service, consumer information and MORE.  An all-in-one tool designed to keep real estate professionals and consumers engaged on their home buying process, facilitating information to assist home sellers, find a home for renters, and guide the ever more knowledgeable investor.
Remine PRO – FREE for MIAMI Members
Comprehensive, intuitive, modern MLS, tax, consumer info and more in an all-in-one tool designed to keep real estate professionals and consumers engaged on their home buying process.
Sleek, easy to use platform for desktop and mobile, as well as:
Your MLS (in addition to Matrix) is through Remine Pro and Remine Mobile:  NOW have all the MLS on- and off-market data for Miami-Dade, Broward, Palm Beach and St. Lucie counties
Predictive Analytics: Know when clients are most likely to buy or sell property
Track People and Property with Timely Alerts: Keep a pulse on properties, neighborhoods, and people including changes in sell score, MLS activity, occupancy, deeds and more
Simple Map-Based Search: Sort opportunities by propensity to sell, value, equity, mortgage information, ownership time and more
Contact Information: Available at no cost – household contact information of owners, and non-owner occupants
Effective 10/25/19:
Remine will no longer display the Zestimate on our printed reports, property detail pages, and CMAs. This includes both desktop and mobile versions. Remine will continue to display their other AVMs.
Sharing Listings with Your Customers Using Remine Pro
Share properties with your customers using Remine Pro following these easy steps:
Log in the Remine Pro from your MIAMI Gateway and locate the Listings Tab on the upper left corner.
Use the Search Bar to search by address, city, zip code, neighborhood, MLS region or MLS #.
Open the Filters Tab and make your selections to narrow down your search – click on Advanced for additional filters.
Locate your property results on the right side of the page (available in both List and Map View).
Select a property and click the Share button to send email directly to your customer or copy and paste the link at the bottom if you wish to share from your email.
Remine LIVE Record and Share - exclusively available for Remine Pro - a FREE MIAMI Member Benefit!
We've made it easier for agents to share their Remine Live Open Houses with agents and consumers! With the new Record and Share feature, agents will be asked if they want to record the Remine Live before they start streaming. Once the recording is complete, they will have the option to watch and share the video (recordings are available for 30 days), see viewers, and more.
Watch this short video to learn more: CLICK HERE
Step-by-Step Set Up Guide of Remine LIVE: CLICK HERE
NOW Available: Digital Marketing with Remine
Promote listings and create brand awareness with Facebook and Google Ads directly from your Remine Pro account.  Start creating highly effective digital advertising campaigns in just a few clicks.
FEATURES AT A GLANCE:
AUTO-POPULATED BLUEPRINTS
Save time and create targeted ads in minutes with blueprints built by professionals for agents and brokers.  Auto-populate your desired listing and follow the step-by-step ad creation process to customize your blueprint.
REAL-TIME LEAD NOTIFICATIONS
Notifications sent directly to your phone.  Remine's SMS lead notifications help you stay engaged with active leads from ads even when you're away from your desk.
AD OPTIMIZATION
Ads created in Remine's Marketing Center are shown to the most relevant users and best audience based on machine learning.
REAL-TIME ANALYTICS
Track your ad's progress, adjust your ad spend, and tap into the data available through Remine's real-time ad analytics.
Suggested Training Sessions
"By far one of the most impactful technologies I have seen enter the real estate industry, agents will wonder how they sold real estate without it."
– Chris Heller, Former CEO Keller Williams Realty Intl.
"I coached and consulted Leo Pareja through the vast majority of his agent career as a top producer. He got things done and as a leader and he was always focused on a more efficient models. Now as a technologist Leo has assembled an amazing leadership & technical team with the skills, values and hands on experience, unlike most tech companies, for a huge solution to the challenges of the real estate industry. If you are looking to increase your value as a company to your clients, reach out to Remine today because it was built for agents BY agents."
– Bob Corcoran, The Real Estate Learning Institute
"Capturing, mining and converting data has never been easier with this platform and for today's real estate professional a must-have resource in building their business forward."
– Rick Davidson, President of The Everest Group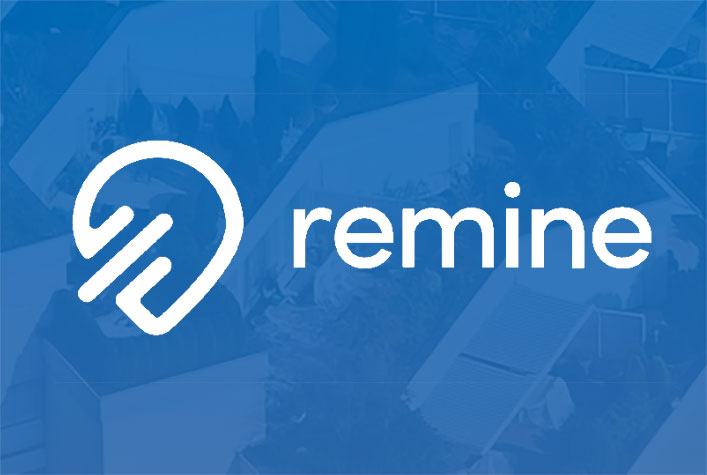 Go to Miamirealtors.com & click on the MIAMI Gateway
Login and click the Remine Logo
You will be redirected to the Daily menu where you can invite customers, create saved searches, start a chat or add new cards and more…
We pride ourselves on bringing the best products and services to our members, and we have always challenged ourselves to...