Remine Mobile*
YOUR MIAMI MLS is NOW available through Remine Pro & Remine Mobile in addition to Matrix and Rapattoni
*Remine Mobile replaces GoMLS MIAMI (GoMLS MIAMI ends 11/1/2021)
With Remine Mobile, YOU can easily perform core activities such as prospecting, selling and listing on-the-go!  Remine Mobile provides the same functionalities as Remine Pro at the tip of your fingers.
MLS Status
Sell Score
Ownership Time
Mortgage Rate
Property Value
Home Equity
Active and Off-Market Properties
and MORE….
We pride ourselves on bringing the best products and services to our members, and we have always challenged ourselves to...
Remine Mobile – FREE for MIAMI Members
Comprehensive, intuitive, modern MLS, tax, consumer info and more in an all-in-one tool designed to keep real estate professionals and consumers engaged on their home buying process.
Sleek, easy to use platform for desktop and mobile, as well as:
NOW have all the MLS on- and off-market data for: Miami-Dade, Broward, Palm Beach and St. Lucie counties
Predictive Analytics: Know when clients are most likely to buy or sell property
Track People and Property with Timely Alerts: Keep a pulse on properties, neighborhoods, and people including changes in sell score, MLS activity, occupancy, deeds and more
Simple Map-Based Search: Sort opportunities by propensity to sell, value, equity, mortgage information, ownership time and more
Contact Information: Available at no cost – household contact information of owners, and non-owner occupants
Sharing Listings with Your Customers Using Remine Pro (Desktop Version) - Send via Email, Text, Messenger/WhatsApp
Share properties with your customers using Remine Pro following these easy steps:
Log in to Remine Pro from your MIAMI Gateway and locate the Listings Tab on the upper left corner.
Use the Search Bar to search by address, city, zip code, neighborhood, MLS region or MLS #.
Open the Filters Tab and make your selections to narrow down your search – click on Advanced for additional filters.
Locate your property results on the right side of the page (available in both List and Map View).
Select a property and click the Share button to send email directly to your customer or copy and paste the link at the bottom if you wish to share from your email platform, text message or Messenger/WhatsApp.  Continue Reading….CLICK HERE           WATCH VIDEO:  CLICK HERE
3 MUST-HAVE Remine Mobile App Features that Ensure Agent Success
REMINE LIVE:  Host a virtual Open House with Remine Mobile's built-in streaming capabilities, or other streaming services such as Zoom, Facebook, Instagram, and Snapchat.  Click here
REMINE Mobile CMA:  Prepare CMA reports on-the-go in just moments with Remine Mobile and examine prices of similar properties in the neighborhood.  Click here
Agent Safety:  Agents can safely host Open House Tours with Remine Mobile's built-in agent-safety feature.  If the timer is not shut off or modified before expiring, the app will alert the agent's trusted contact list.  Click here
Suggested Training Sessions
There are no upcoming events.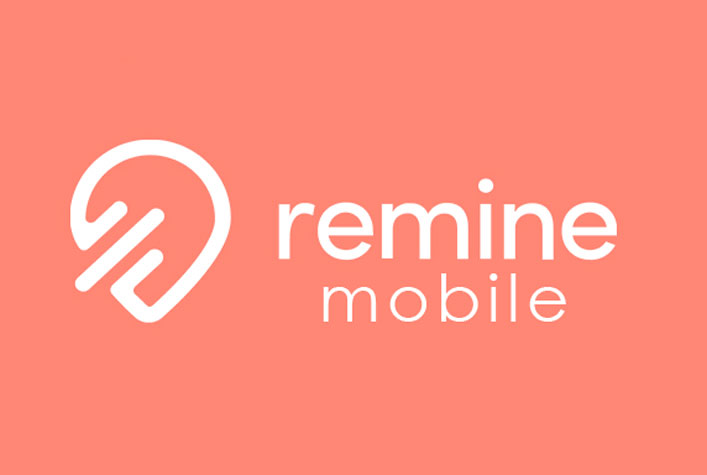 Download Remine Mobile App  (even if you're already an activated Remine user, we need to verify your identity as an active agent):
Apple Store:  CLICK HERE
Google Play Store:  CLICK HERE
When you open the app for the first time, click I'm an Agent.
Enter your MLS email and agent number (your MLS agent ID), then tap the Find Me button.
The Verify Your Account page appears, where Remine confirms your MLS, first and last name, and email.  If this information is correct, tap the Send Link button.  You'll receive an email from Remine with a prompt to log in.
Open the email on your mobile device and tap the Log in button. Remine Mobile opens, and you're automatically logged in.
If you're running into trouble, see the Mobile App Login Troubleshooting article for tips and tricks:  CLICK HERE
Remine Mobile App On-demand
Remine Mobile App On-demand Training (Spanish): 
CLICK HERE
Ask the Trainers (Sept. 2021) Remine Mobile, Remine and MIAMI Commercial: 
CLICK HERE
Creating a Saved Search on Remine Mobile: 
CLICK HERE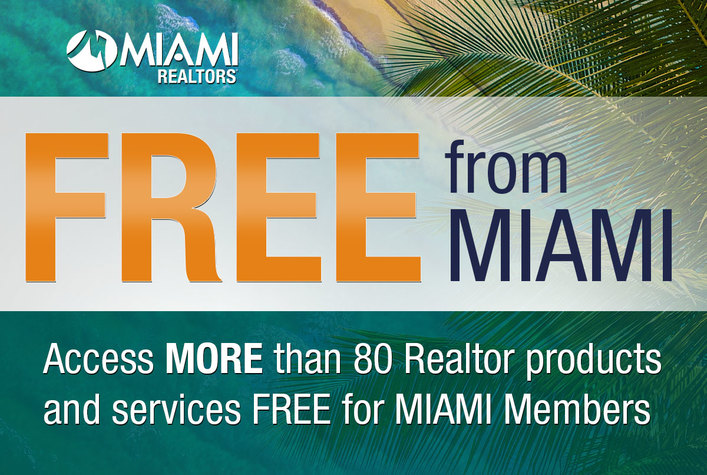 CLICK HERE to access the full list of products and services that are FREE for MIAMI Members.
"Easy to use interface and great features.  Very accurate and informative app."  – By Flockmaster, JustUseApp.com
"Remine has completely revolutionized farming and lead generation in real estate.  Using big data and analytics, you can figure out exactly who is worth your time and who isn't.  Now you can take the power into your own neighborhood!"  – By Brandooooo, JustUseApp.com