Fort Lauderdale, Fla. (PRWEB)July 13, 2017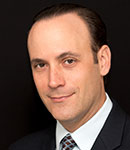 Market experts analyzed developments and trends impacting Broward County commercial real estate at the MIAMI Association of REALTORS® Commercial Alliance's (RCA MIAMI) inaugural Broward-Miami Midyear Update in Fort Lauderdale.
"Broward's location and educated workforce make it one of the nation's most sought-after commercial real estate markets," said Brian Sharpe, the vice president of leasing and construction at Sharpe Properties Group and the 2018 RCA MIAMI President. "Our first Broward Commercial Midyear addressed the latest local developments in office, industrial, retail and multifamily. It was a great opportunity to hear about the current and future Broward market."
More than 70 MIAMI members attended the half-day event, which began with Greater Fort Lauderdale Chamber of Commerce President & CEO Dan Lindblade detailing Broward County's latest business and employment efforts. Broward has one of the state's largest and most diverse labor forces with 30.12% of residents holding a Bachelor's degree or higher.
Brightline — a proposed Miami-to-Orlando express train —was a top event topic. Julie Sharenow, the director of sales for Brightline, told Broward Midyear attendees how the 125 mph train can redefine South Florida transportation, business and real estate. Brightline plans to run 32 trains a day between Miami and Orlando with stops in West Palm Beach and Fort Lauderdale. The 325-mile Miami-to-Orlando trip is expected to take three hours compared to the four hours it takes driving.
Brightline will allow South Floridians to live in Broward, Palm Beach or Orlando and work in Miami, or vice versa. Brightline will launch service between Miami and West Palm Beach later this year, with service from Miami to Orlando following. Commercial and residential developments are being built around Brightline's three South Florida stations in West Palm Beach, Fort Lauderdale and Miami.
The Broward Midyear Update also featured a powerhouse panel of Certified Commercial Investment Members (CCIM) and the Society of Industrial and Office Realtors (SIOR). The local panelists analyzed trends in Broward office, industrial, retail and multifamily.
Speakers discussed the growth of e-commerce and how it's fueling a surging industrial asset class. South Florida's improving infrastructure, transportation, housing and foreign investments were also addressed. Panelists included David Wigoda of CBRE, Gaston Reboredo of RE/MAX Commercial Associates, Michael Silver of CBRE and Sonny Maken of The Maken Group.
Earlier this year, RCA MIAMI held a Miami Midyear Commercial Update in Coral Gables. The Miami event addressed the impact of self-driving cars, the rise of e-commerce, the growth of industrial real estate and how Miami is the site of the largest proposed mall in the United States.
About the MIAMI Association of REALTORS®
The MIAMI Association of REALTORS® was chartered by the National Association of Realtors in 1920 and is celebrating 97 years of service to Realtors, the buying and selling public, and the communities in South Florida. Comprised of six organizations, the Residential Association, the Realtors Commercial Alliance, the Broward Council, the Jupiter Tequesta Hobe Sound (JTHS-MIAMI) Council, the Young Professionals Network (YPN) Council and the award-winning International Council, it represents 46,000 real estate professionals in all aspects of real estate sales, marketing, and brokerage. It is the largest local Realtor association in the U.S., and has official partnerships with 163 international organizations worldwide. MIAMI's official website is http://www.miamirealtors.com