Miami, FL (PRWEB)July 12, 2017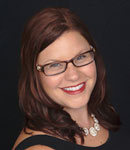 The MIAMI Association of REALTORS® (MIAMI) is one of just two associations in the United States with two Realtor Magazine 30 under 30 of 2017 honorees: Saria Finkelstein, 29, of Keller Williams Realty and Karen Elmir, 29, of Cervera Real Estate.
Northern Virginia Association of REALTORS® is the only other U.S. association with two 2017 winners. More than 500 Realtors applied to be selected. REALTOR® Magazine, a bimonthly publication from the National Association of REALTORS® (NAR), narrowed down the list via a thorough selection process. Realtors with skill, success, creativity, leadership and strong closed sales volume were selected.
"Having two Realtor Magazine winners says a lot about the education and leadership opportunities provided by the MIAMI Association of REALTORS. Nobody can match it," said Finkelstein, a MIAMI Broward County Board of Governor and the founder of the MIAMI Broward Young Professionals Network. "Not only has my business grown with MIAMI, but professionally I've grown. I learned about leadership and it wouldn't be possible without the MIAMI association."
Finkelstein and Elmir each accumulated high sales volumes and transactions, but it is their skill, creativity and leadership roles that got them ranked among the nation's top 30 young Realtors.
In addition to her role on the MIAMI Broward Council, Finkelstein enjoys coaching Realtors her unique team-based model of building a real estate business. She speaks at Realtor conferences around the nation and conducts countless social media webinars to help real estate professionals.
A third-generation Realtor, Finkelstein works under her Aunt Laurie's Keller Williams team in Plantation in Broward County. Laurie Finkelstein-Reader is Keller Williams' top-ranked Realtor in the state of Florida. The Finkelstein-Reader team, which includes Saria's 75-year-old grandmother Marilyn, focuses on taking customer service to the next level. Saria, for instance, brings a red carpet to every closing.
Elmir, who runs the Elmir Group under Cervera Real Estate, also uses skill and creativity to bring a one-of-a-kind customer service to her clients. Her trilingual skills (she's fluent in Spanish and Arabic) have been a huge asset. Despite her youth, Elmir has a depth of experience. She obtained her real estate license at 18, three months after graduating from high school.
Elmir excels at working with Miami's increasingly diverse list of international home buyers.
"It's an honor to be named a top 30 under 30 for Realtor magazine," Elmir said. "All the agents in Cervera Real Estate gave me major support. I think it's amazing MIAMI had two people selected. It says a lot about the booming market we have and all the hard-working real estate agents here."
Elmir and Finkelstein credit MIAMI's education offerings for helping them succeed.
MIAMI offers 4,000 classes a year — 330 classes a month— for its 46,000 members at its seven locations (three in Miami-Dade, three in Broward and one in Palm Beach). MIAMI has five state-of-the-art computer labs with 144 computers. MIAMI's offices feature 633 seats in its training centers.
MIAMI now has 10 active Realtor Magazine 30 under 30 Honorees. View the list: http://realtormag.realtor.org/30-under-30/map
About the MIAMI Association of REALTORS®
The MIAMI Association of REALTORS® was chartered by the National Association of Realtors in 1920 and is celebrating 97 years of service to Realtors, the buying and selling public, and the communities in South Florida. Comprised of six organizations, the Residential Association, the Realtors Commercial Alliance, the Broward Council, the Jupiter Tequesta Hobe Sound (JTHS-MIAMI) Council, the Young Professionals Network (YPN) Council and the award-winning International Council, it represents more than 46,000 real estate professionals in all aspects of real estate sales, marketing, and brokerage. It is the largest local Realtor association in the U.S., and has official partnerships with 163 international organizations worldwide. MIAMI's official website is http://www.miamirealtors.com
###