In celebration of MIAMI's 100th Anniversary, we are extending the early dues payment education credit until April 30, 2021.

Beach Clean Up When: Saturday, February 20Location Meet Up:Jupiter Civic Center351 Old A1AJupiter, FL JTHS-MIAMI REALTORS® will be hosting an organized beach and waterway clean up in Palm Beach County and we want you to join us! We encourage you to display your REALTOR® pride by wearing your best REALTOR® shirts,...
MIAMI YPN's application to the 20 Under 40 Awards is now live! Register below:
https://docs.google.com/forms/d/e/1FAIpQLScWr9NkBaBIcmHn9kM0RAouURJBvhILv0B2IZIqHTV8vI8RvA/viewform?usp=sf_link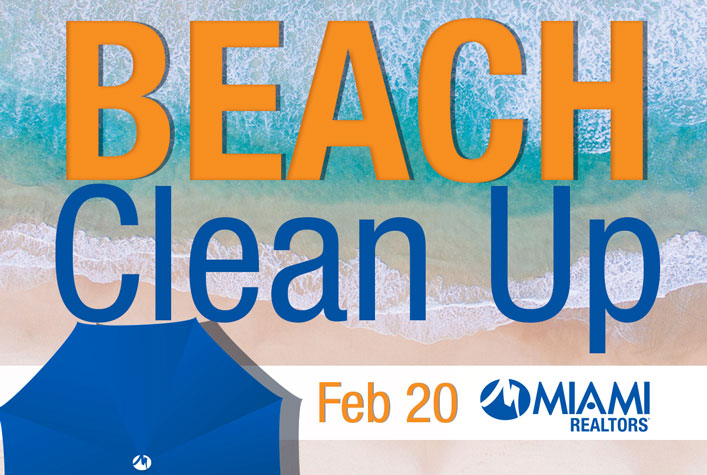 MIAMI REALTORS South Florida Beaches Clean Up MIAMI-DADE Location Meet Up ⛱ 9:30 AM - 12:30 PM: Pelican Harbor Marina 🐠 1279 NE 79th St., Miami, FL 33138 SOLD OUT BROWARD-MIAMI Locations Meet Up ⛱ 9:00 - 11:00 AM: Hollywood/South Broward 🐠 Douglas St. & A1A Lauderdale By The Sea/North...