FREE from MIAMI Series
Working with Buyers, Sellers, Renters, and Investors
Working with Buyers and Sellers
RatePlug Automated Marketing Program
eProperty Watch – a consumer service that arrives in a monthly scheduled email and keeps them up-to-date on their home and neighborhood
Co-brandable Flyers – Exclusively for MIAMI Members
Access to MIAMI Co-brandable Flyers along with the ability to create sales marketing materials for use with email, social media and MORE with Amarki
Property Open House for both residential and commercial
Rental Beast Search
Rental Beast Online Tenant Screening
Website Review of Government Page/Advocacy and Affiliates
Obtain great information on schools with testing scores and MORE
South Florida Education Guide
Inman Select
My Condo Plans/House Plans
New Construction Portals
Rentals - Short Terms, Research, Marketing
Step by step information on rentals
How to search for rentals
How to search for short term rentals
Assistance animals
Section 8
Tenant screenings with MIAMI Services
Research on rentals
Pricing rentals
Propose Rent to Own or Invest and Rent
OK to advertise rentals
Homesnap Marketplace
Association information
Adding Utility Connect
MORE than the MLS takes you past the initial search and reporting to access business building tools you might have overlooked!
Discover New Search Options like Cross Search, Global Area/Regional, Agent, and Office
Find Active Open Houses on your MLS Map
Access your Financial Tools/Calculators in Matrix™
Create your own production reports or calculate your office's market share
Search based on estimated travel time using various drive time tools
Learn to report a Matrix Data Error
Find Mortgage Estimates using RatePlug
Find Flood Insurance Rates using CartoFront
Find floor plans for condos and houses
Learn where to find customer handouts for marketing and presentations
Learn how to access a FREE Legal and Tech Hotline for Realtors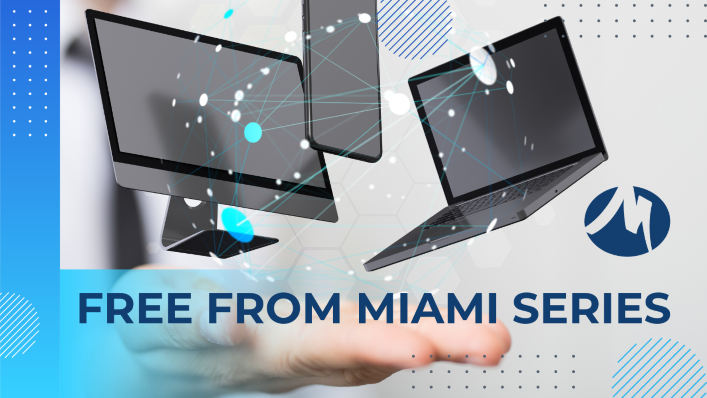 Search for Deals and Property Analysis
Search MLS and auction sites for REO Foreclosure deals
Find properties to purchase below market value
Use iMapp and RPR to run comps
Analyze return on investment (ROI), Cash on Cash and Cap Rates for residential and commercial properties using Valuate® from RPR
Pre-requisite classes:  Matrix X 101 – Setup for Success and iMapp
Enhance Your Business - MIAMI Marketing Tools
eProperty Watch
Keep your customers up-to-date on their home and neighborhood, with a monthly scheduled email
Enroll and import up to 2,500 customers (YOU are the sponsor)
Be the market expert that prospects rely on for home values and neighborhood activity
Agent branded emails, keeping your name top-of-mind
Interesting drip-marketing platform
Dynamic and fresh data
Remine Pro
Keep a pulse on properties, neighborhoods and people including changes in sell score, MLS activity, occupancy, deeds and MORE
Sort opportunities by propensity to sell, value equity, mortgage information, ownership time and more
Get contact information of owners and non-owner occupants – at no cost
Every Door Direct Mail (EDDM)
Target, print and mail powerful offers in just a few clicks
No permit, mailing list, or experience required
Mail postcards or flyers at super-low prices
Ability to target specific geographies by postal route or ZIP
Buy your immediate neighborhood or the entire market
Easy targeting with "point and click" online mapping tool
Mobile Marketing featuring Courted & MIAMI Photofy
Use MIAMI Mobile Apps to maximize your marketing and outreach.
Courted.io or Mobile App
Grow your professional network on Courted.io – discover new deals, find your community, become the market expert, build your referral network.  Stay in-the-know while on-the-go with your customized real estate market newsfeed – branded to YOU, celebrate your achievements with monthly, shareable awards based on your market specialization, complete your digital resume for real estate, get matched to the right agents for your search, whether it's for referrals or finding the other side of the deal.
MIAMI Photofy Mobile App
A mobile content creation platform only available on your phone or tablet.  Personalize MIAMI Realtors photo templates with your name, photo and company info, access newly designed MIAMI Realtors Photo Templates in the categories of Global, Commercial, Advocacy, MIAMI Realtors and MORE, share new MIAMI in the Ranking graphics and ready-to-share market infographics, NEW MIAMI Global City of the Future video, schedule posts, increase customer engagement and post to any social platform.