RPR Mobile™
Mobile MLS App for Residential and Commercial REALTORS®  Instantly respond to customer questions with data-backed answers
Note:  As part of the new update, the RPR Mobile app will no longer function on tablet devices.  Tablet users should begin using the RPR website, which includes a responsive design.
By downloading the free app, REALTORS® can instantly view on- and off-market properties, leases, valuations, tax and mortgage info, distressed...
Millions of property data points at your fingertips.  Use your location to easily search and analyze on-and-off market properties, valuations, tax and mortgage info, distressed data, flood zones, mapping, demographics, schools, neighborhoods, and market trends. Search residential & commercial properties, share reports instantly, save notes and photos, everything in sync
Bring answers with you…on the go!  Search by drive or walk time, analyze traffic counts, school search, display parcel boundaries, draw search area, search by distance
Get the BIG Picture on ANY property with these advanced tasks:  Comparative Market Analysis (CMA),
Buyer Tour, instantly send customer-friendly reports
Out of the office? Out in the wild?  You won't miss a beat with RPR Mobile™
Tackle Commercial Tasks! On-the-go access commercial property information, market conditions, and reports.
Once logged into the RPR App, go to your user settings and select "commercial".  The RPR app's homepage is made up of three sections:  recent activity around you, market conditions and search inputs for properties, and keyword search.
THINGS YOU CAN DO WITH RPR COMMERCIAL APP
To analyze a property's investment potential using Valuate®, select the "Investor Analysis" icon; it's right next to the listing details.
If a property is For Sale…the app will feature the Listing Agent's contact information and remarks, along with showing instructions.  Just tap Call Agent to start your call.
Scroll down to see the location/details of the property.  For directions from your current location tap Directions to access your device's mapping function.  Select Traffic to view traffic counts in the area.
Tap Nearby Listings to show listing and sales activity around the subject property
In the Property Facts section, access both CIE/MLS and public records by tapping Public or Listing to switch the view.
COMMERCIAL TRADE AREA DETAILS
RPR's Trade Area data provides users with the community details that help set a property apart when marketing to potential buyers and tenants, or to ensure that an owner occupier or investor is choosing an area with a community that will support their business or investment…CONTINUE READING
Commercial Reports  – CLICK HERE
Commercial Maps (Insights to Your Advantage)  – CLICK HERE
Trade Area Reports  – CLICK HERE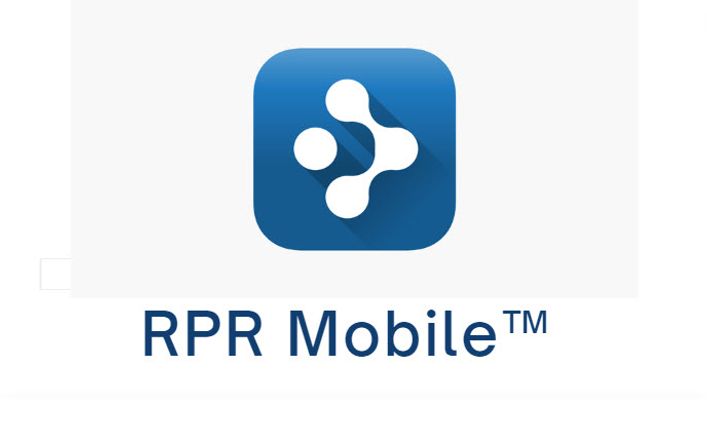 Download RPR Mobile™ App
(no cost FREE Member Benefit)
Apple Store:  CLICK HERE
Google Play Store:  CLICK HERE
Tell us who you are
Enter your last name (only your last name) and choose to either enter your email address that is on file with the National Association of REALTORS® or enter your NRDS ID.  (If you do not know your NRDS ID, you can look it up on NAR's website here.
Check Email Inbox
Look for your activation email.  The link within the email, that activates your account, will last for 3 hours.
Activate Account
Click on the Activate My Account button in the activation email that was sent to your email inbox.
Add Your Information
Create a Password with at least 7 characters, containing 1 lowercase letter, 1 uppercase letter, and 1 number or special character.
Connect Your MLS Data
This step is important because this is how your account is connected to your MLS data in RPR.  Check to see if your MLS is listed and that there is a green checkmark next to your Agent ID.   Read more… RPR app: How do I create an RPR account?
RPR Help Desk  877-977-7576
Support available 24/7
Help articles – click here
Printable Guides – click here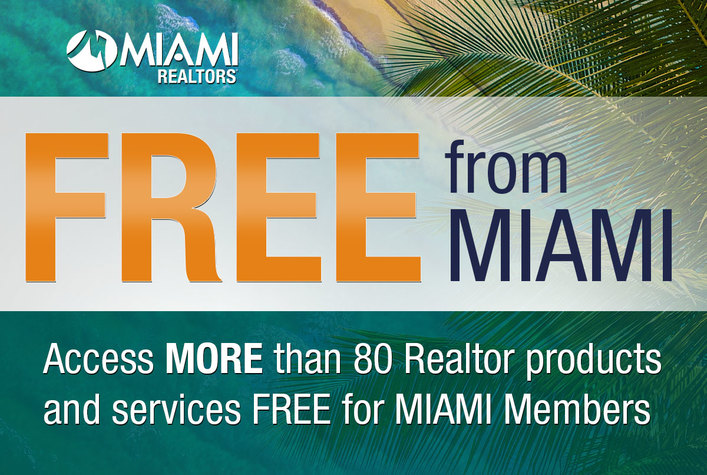 CLICK HERE to access the full list of products and services that are FREE for MIAMI Members.
App Store Reviews:
09/27/2018
Amazing tool while showing homes
I use this tool for CMAs and home searches for client specific needs. Best of all, while showing homes one day, my clients noticed another home for sale. Because of the way the streets were named and curved it was hard to tell which street the house was even on. I brought up my RPR app and there was the home. It was so fast and easy. It's the house my clients bought!
04/04/2020
Super detailed and user intuitive
I have other resources available to me within my brokerage very similar to this, and they are also great. But for me, I find this resource a bit more user friendly and intuitive. More of a one stop shop. A bit quicker to access info also imo. The Investor tool is handy also.
Training Sessions (Desktop and Mobile)