HomeSnap PRO
An intuitively designed real estate app that puts real-time, real agents and MLS data into agents' hands
Now scheduling more than 500,000 showings annually through ShowingTime via the Homesnap App. Click here for more
Agent-Only Profiles that let you view any listing in the past 2 years to see related agents.
Confidential Listing Information including agent remarks, agent-only listing info, commission splits, showing instructions, disclosures, occupany and more.
Rapid CMA (Comparative Market Analysis) Reports  in less than 5 minutes to print and share with your customers as PDF documents.
Affordability Calculator
Mortgage Calculator
 Branded, Localized Email  You'll be featured in Homesnap's weekly email sent to homebuyers in your area with all inquiries and tour requests sent exclusively to you.
Boosted Exposure  You'll be automatically designated as the default agent to contact on all of your active listings and featured in Homesnap's property pages with questions and showing requests sent to you.
Safety Features  Set a safety timer and Homesnap will automatically notify your emergency contacts if time expires.
CLICK HERE to download the Homesnap Feature List – MIAMI Members get access to Homesnap Pro at NO COST
Homesnap Pro
Homesnap Pro +
Includes ALL Homesnap Pro features, PLUS:
Real-time MLS data nationwide
Custom Websites for all listings
Search rentals and off-market properties
Who's Viewed Premium (profile & listings)
Custom Websites for all listings
Enhanced Homesnap profile
Search by school name
Shortcut to access Flashback Photos
Search using your camera (snap a home)
Instant Google Business Profile verification
Search By Commute and Draw Your Own Search
Automated content posts on Google
Saved searches
Easy one-click link to get Google reviews
Agent Safety Timer
Detailed reporting on Google performance metrics
Rapid CMA
New benefits added regularly
Schedule with ShowingTime
See showing instructions (if in the MLS)
Walk property lines
Exclusive 1:1 agent-client branding
Access Agent contact information and see competitive data
Add Agent to address book
See Agent connections
No third-party advertising on listings
Who's Viewed (profile & listings)
Homesnap Stories and performance metrics
Share your Homesnap Stories, listings and profiles on social media
For Brokers/Managers: Post Your Rentals and For Lease Listings to Facebook Marketplace (Discontinued 9/13)
When you post a property for Rent or For Lease to the MIAMI MLS, you can send it for FREE to Facebook Marketplace through our partnership with Homesnap.  Tons of free exposure and leads for your properties!  It's a no brainer.
Brokers and Managers MUST opt-in to activate Syndication of your Rentals or For Lease Listings (Syndication includes previously entered and available For Lease Listings)
As of Monday, September 13, 2021 Facebook will no longer be featuring rental listings via partner feeds on Facebook Marketplace.  This decision comes as Facebook has decided to focus it's energy on other sectors of the Marketplace (i.e. shipped goods, on-site checkout, etc.) As a result, it is no longer featuring automatic feeds of rental data from partners like Homesnap.  This was a unilateral decision by Facebook that Homesnap has no input or control over.
We encourage you to manually share your Homesnap Listings on Facebook Marketplace, so that you continue to receive exposure and leads from Facebook.  IT IS COMPLETELY FREE (unless something changes with Facebook policies).
Copy the Homesnap listing link and then in Facebook Marketplace
"Create New Listing" then "Homes for Sale or Rent"
Paste the link
Once the link is inserted, agents can add additional property details such as photos, beds, baths, etc.
Homesnap's Search by Commute Time
Homesnap's Search by Commute feature makes it so much easier for buyers to narrow their search based on commute times.  Buyers can also plug in up to 5 addresses, so customers can find a sweet spot for commuting between multiple workplaces, daycare, schools, or the gym.  Powered by real-time traffic info and machine-learning – so as traffic patterns change, their search will keep up.  ALL AVAILABLE AT NO COST TO YOU!
Here's how you use Search by Commute to map out the home search of your dreams:
Select the "Search by Commute" icon.
Add each work location and the max commute time.
Tap "Search" to filter properties by commute time.
Tap on each property to view its exact commute time.
Plug in multiple addresses to find a commute time that works for the whole household.
Agents Using Homesnap PRO
Homesnap Pro: Agents from Homesnap on Vimeo.
Agents using Homesnap Pro
"Homesnap is like no other. Snapping a photo and getting immediate info on a home, that's like nothing else! Homesnap uses their innovative site, app, and technology with an absolute cut above approach to capture SERIOUS buyers and sellers and give those leads to trusted agents."
-Sam Barbieri, Re/Max, Upper Marlboro, MD
"I use it every day. It's awesome. If someone asks a question about a house, the easiest way to pull up information is to simply open the Homesnap app. The app is phenomenal with the way all the information is laid out. It is much, much easier than logging into the MLS database to find out pertinent details about a property."
-Andrew Undem, Re/Max, Columbia MD
"The Homesnap app is easy to use, particularly when a client is interested in a specific area. I can quickly locate other homes for sale in the surrounding area as well as pull together an instant CMA, to give clients an idea about the home values. At my fingertips I have the history of the property, school information, walkability scores, and it reinforces my neighborhood expertise."
-Heidi Ellenberger Jones, Keller Williams Realty, McLean VA
"I've been using Homesnap for over a year. I downloaded it and have been telling people about it since I discovered it. I love Homesnap Pro. I love the main functionality where you can snap the photo. That is the best. I was also quite impressed with the agent history. That is tremendously useful as a broker being able to see agent production with both listings and sales. So cool. LOVE IT."
-Christopher Baker, Associate Broker, Re/Max Home Town Realty, Severna Park, MD
"Homesnap's branded email looks really professional with great information."
-Gary Rudden, Re/Max, Gaithersburg, MD
Consumers using Homesnap
"Favorite App of 2013! Home info on the fly – price, market estimate days on market, size, taxes, schools, maps… it's all there in an app! Genius tool – love it!"
-Amanda Thomas, App Store
"I've used Zillow and others and it's about time someone finally figured out what we needed. Thank you Homesnap."
-Mike Zukowski, App Store
"How did I ever live without this?"
-Dan Holcomb, App Store
"The Homesnap app has been my go-to resource during my family's house hunt. The app is very easy to use and seems to have the most accurate information including contracts and recently sold. I love how it keeps track of the homes I like and compares listings for me. I would recommend Homesnap to anyone in the market for a new home!"
-Jessica Jones, App Store
"I've never bothered to review an app before, but couldn't resist commenting on this one. The speed, the accuracy, and all the amazing information that this app provides on-the-fly is staggering. Forget Trulia, Zillow, etc. This is the deal. Fabulous! Five Stars! I want to invest!"
-Terri, App Store
"Love this app. Heard about it on TV and started using when my sister came to visit from out of state. Took a road trip from Seattle to Portland, down the coast and tried it out along the way. It worked great for getting idea of price ranges in the areas and for getting instant info of places for sale. She is looking to move closer to us and this ended up being the best tool we could have come across. So impressed, and telling all my friends. This is going to be a winner!"
-Claudia D., App Store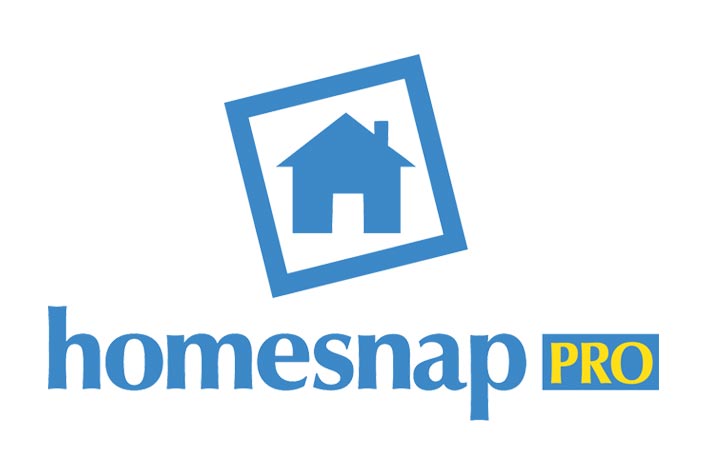 Go to homesnap.com/pro and choose "FOR REALTORS" next to login
Pick your primary MLS where you are a member and complete profile
Follow instructions to activate your account
Existing Users: The very first time you login, you must do it as a Real Estate Agent, every other time you login, use the "EXISTING USER" and enter your email address and password that you chose when you claimed your account.