In-Person (WB) Boundary Survey Tells a Story
May 26 @ 9:30 am

-

12:30 pm

$35.00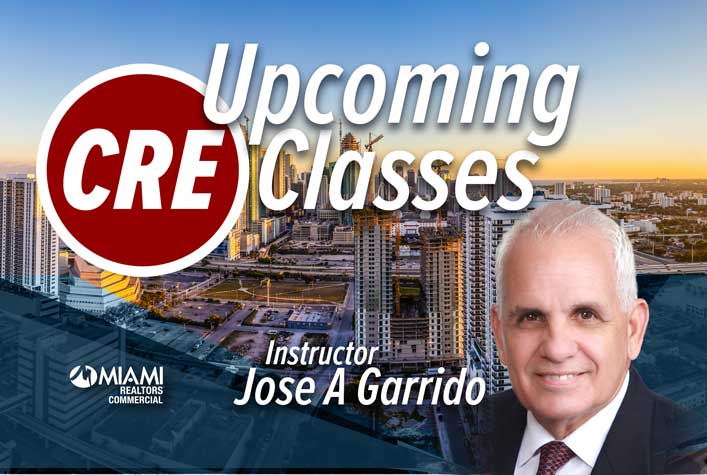 Instructor: Jose Garrido
In-Person (WB) Boundary Survey Tells a Story
Friday May 26th from 9:30am to 12:30pm
A Boundary Survey is an important document used in all CRE transactions to formally define the boundaries of a property. It focuses largely on defining the corners of a parcel land. People generally commission boundary surveys before buying, dividing, improving, or building on land. It is one of many documents used during the Due Diligence process during the purchase of Vacant Land.
In very terms, the Workshop will explain the "story" contained within a Survey. Existing conditions, setbacks, encroachments, elevations and grading, water and sewer location, utilities and much more. The instructor will teach the CRE agent how to read Boundary Survey. It will assist in understanding the property even before physically, visiting the site.
Properly reading a Boundary Survey is an essential part of the CRE Agent's due diligence and a must for the understanding of Land Development, and CRE land purchase and or sales transactions.
What is a Boundary Survey?

How and When is it used?

The components contained in a Boundary Survey defined.

Why is a Boundary Survey being important?

The Boundary Survey and Land Development?

Encroachments, Setbacks Elevations, Utilities defined….

Surveys and Platting Process explained.

Members: $35 | Non-Members: $50

Location: West Broward (Sawgrass) Office
This class has 3 MIAMI Commercial Diploma Points
Related Events