MIAMI — The MIAMI Association of Realtors (MIAMI) signed 12 new international agreements with real estate associations at the 2022 MIAMI Global Real Estate Congress and the 2022 NAR NXT Conference & Expo, expanding its record number of global partners to 242.
Our new partners are from Albania, Bolivia, Brazil, France, Korea, Latin America, Netherlands, Nigeria, Thailand and more. These alliances provide resources, visibility, and connections for MIAMI's valued international partners, while also creating business opportunities for MIAMI members, enhancing Miami's global position and more.
"These new partnerships allow MIAMI Realtors and our distinguished international partners the opportunity to collaborate, promote each other's markets, launch mutually beneficial initiatives and more," 2022 MIAMI Chairman of the Board Fernando Arencibia Jr. said. "We are honored to work with so many top real estate associations worldwide as we continue to bring Miami to the world and the world to Miami: the Global City of the Future!"
The Power of 242 Global Partners
MIAMI, the largest local U.S. Realtor association with 60,000 members, has been signing honorary reciprocal agreements with international real estate associations since 1996. MIAMI has bilateral agreements with real estate associations in more than 70 countries. The organizations are part of MIAMI's International Referral Network, which links South Florida properties with more than 2 million real estate professionals around the world.
MIAMI's International Referral Network provides MIAMI members with a powerful competitive advantage, which benefits buyers, sellers and the communities they serve. Consumers should seek real estate professionals who are members of the MIAMI Association of Realtors because they have international expertise, professional network and marketing resources to better serve them.
Access MIAMI Global Partners: www.miamirealtors.com/globalpartners
About Our New Partners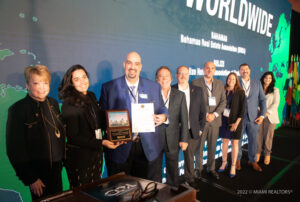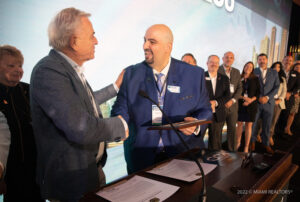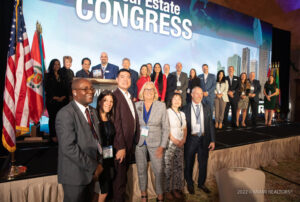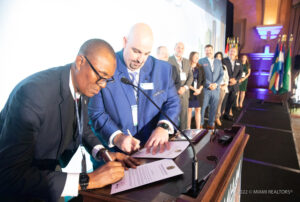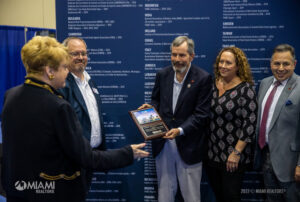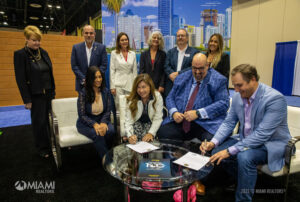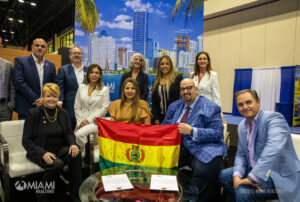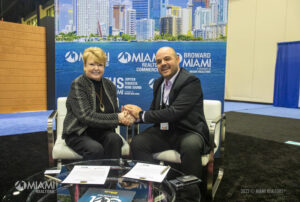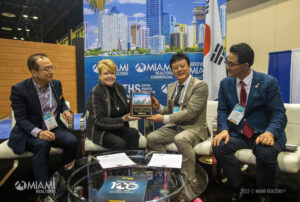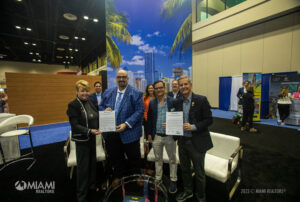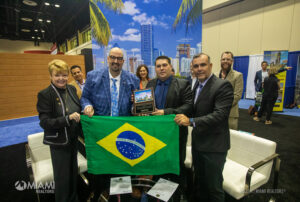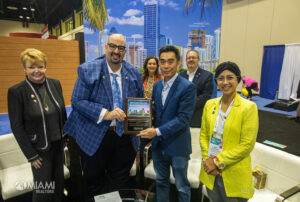 MIAMI also had the honor of re-signing international agreements with the following associations (the following includes all signing years): FIABCI Americas — 2018, 2019, 2022; Overseas Property Investment Solutions and Services (OPISAS) — 2018, 2022; Osservatorio Immobiliare Digitale (OID) — 2017, 2022; FIABCI-USA — 2018, 2022; NAR INDIA – Agreement includes each of its 28 member associations — 2011, 2022
About the MIAMI Association of Realtors®
The MIAMI Association of Realtors (MIAMI) was chartered by the National Association of Realtors in 1920 and is celebrating 103 years of service to Realtors, the buying and selling public, and the communities in South Florida. Comprised of six organizations: MIAMI RESIDENTIAL, MIAMI COMMERCIAL; BROWARD-MIAMI, a division of MIAMI Realtors; JTHS-MIAMI, a division of MIAMI Realtors in the Jupiter-Tequesta-Hobe Sound area; MIAMI YPN, our Young Professionals Network Council; and the award-winning MIAMI Global Council. MIAMI REALTORS represents nearly 60,000 total real estate professionals in all aspects of real estate sales, marketing, and brokerage. It is the largest local Realtor association in the U.S. and has official partnerships with 242 international organizations worldwide. MIAMI REALTORS has launched its new YPN Global and will host the first-ever YPN Global Congress on Feb. 12-15, 2023, in Dubai. MIAMI has been selected to host the prestigious FIABCI World Congress on June 5-9, 2023. MIAMI's official website is www.miamirealtors.com
###