OneHome™ by CoreLogic®
The Revolutionary Collaboration Portal
for Listing Management Platform (Matrix™)
Top Features of OneHome™:
Matrix Contact Manager Integration 
Keep track of a customer's OneHome™ activity via Matrix's NEW Contact Manager system.
Planner
Offers a step-by-step guide through the buying and selling process from start to finish and track their activity along the way
Propertyfit™
See your customer's preference changes over time.  After answering a few questions, your customers will get their listing matches.
Property Details
Faster property matches, livability scores and market insights.
Search
Customer friendly search tool that simplifies the process using the same functionality Matrix has to offer.
Responsive Design
OneHome™ is mobile responsive.  Use on desktop, smartphone or tablet.
Access the Matrix Learning Lab from your MIAMI Gateway to start exploring and learning about OneHome™.
NEW! Agent Portal - EXCITING NEW FEATURE
Preview what customers see when they visit your OneHome™ Portal – Exciting NEW FEATURE
The new portal gives real estate professionals their own view into OneHome™, helping them collaborate with customers better than ever.  Agents can view a dashboard of all their OneHome™ contacts, recommend properties to customers directly, and preview what their customers see when they visit OneHome™, including properties they've considered, favorites, saved searches, their progress in the planner, and more.
4 Ways to Access
Agent Preview Mode/BCC'd emails
A link on the Matrix Contact Details screen
Visiting agent.onehome.com
COMING SOON! To YOUR MIAMI Dashboard
Making Recommendations
Agents can offer guidance and a more curated home search experience by recommending properties to customers directly.  Just the star icon to make recommendation.
Agent Pick
Agent-recommended properties are highlighted as an Agent Pick on all property cards and on the property details page.  Customers can also find their agent's recommended properties on the favorites page under Agent Pick.  The customer needs to create an account and be logged into OneHome to see Agent Picks.
Frequently Asked Questions
What does data in OneHome look like?
All data in OneHome is RESO Data Dictionary compliant (public record data, open house, neighborhood info, market insights)
What is PropertyFit?
PropertyFit uses AI to help guide consumers towards properties that best match what they're looking for.  After answering a series of questions when first logging in to OneHome, a percentage score will be included with all listings, allowing consumers to see at a glance how closely the property suits their needs.
Is OneHome Mobile Friendly?
OneHome features a fully responsive design, meaning it works on smartphones, tablets and desktops.
Is OneHome Accessible?
Yes, OneHome conforms to W3C WAI's Web Content Accessibility Guidelines 2.1, Level AA.
Is OneHome Available in Canada?
OneHome is not currently available in Canada but is planned to become available in Canada as part of a future release.
Is OneHome Multilingual?
OneHome is currently only available in English.
Version 1.0
May, 2020
Using OneHome as an Agent - Frequently Asked Questions
What will happen to existing emails?
All your existing emails will automatically be brought over to OneHome – no action required from agents.
How can agents use OneHome to collaborate with their customers?
Agents can continue to work with their customers in all the same ways they do today in the Matrix Client Portal.  However, agents will also get additional insights to better understand what their customers are interested in and where they are in the home buying process.
What are the benefits of OneHome?
OnHome is a platform that supports agents and their customers in all aspects of the homebuying and selling journey.  But it's much more than just searching for a home – it's an exciting concept that will be further expanded in future releases.  Our vision is to provide agents with a tool that adds value, enables collaboration and keeps them at the center of the transaction with their customers.
Is OneHome Part of Matrix?
Yes.  Despite being a separate system, OneHome is an integral part of Matrix.  Data will constantly and seamlessly be flowing back and forth between OneHome and Matrix.  With OneHome being consumer-focused and Matrix being agent-focused, the two systems will have their own development cycles contributing to a one shared roadmap to better serve our agents and their clients.
Version 1.0
May, 2020
Using OneHome as a Homebuyer/Seller - Frequently Asked Questions
What listings can consumers search or see?
Consumers can see listings that are on the market or recently sold, as long as the seller has allowed it to be displayed publicly.  Agents can then send additional information via direct emails to their customers like in the current Matrix Portal.
How do consumers get access to OneHome?
Consumers can only get access to OneHome by agent invite, as in the current Matrix Portal.
Version 1.0
May, 2020
What Agents Across the Country are saying:
"I love OneHome.  I set up every one of my clients with their own personalized OneHome search portal.  It delivers the most up-to-date and accurate info to them, so they never skip a beat.  It's been incredibly helpful in our fast-paced market and we would be missing out on opportunities without it.  The addition of text messaging and the Marketplace will make it even better."  – Real Estate Agent, Cleveland.
"OneHome is an awesome site for me to share listings and auto emails with my clients.  The site keeps us up to date on new listings, and any changes that fit their criteria.  OneHome makes my job as an agent much easier, because it keeps my clients informed in the complex, and busy Real Estate market that is going on right now!" – Real Estate Agent from Pennsylvannia
"I like the seamless performance and communication that OneHome offers for me and my clients." – Real Estate Agent, Ohio
"OneHome is much better than the original portal system!" – Real Estate Agent, Texas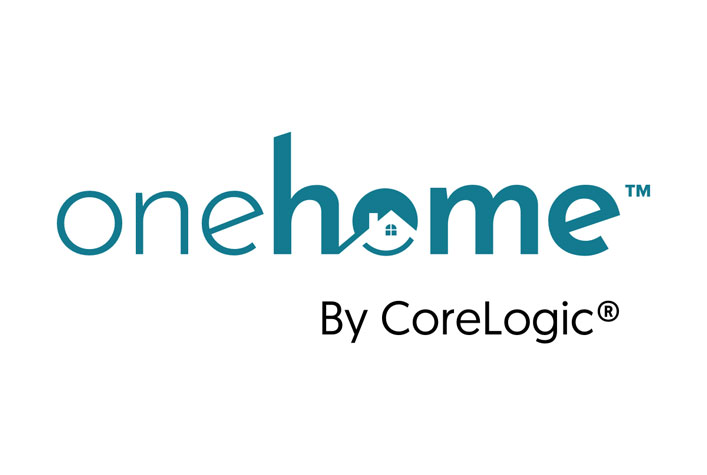 Access your OneHome portal by selecting the Auto Email for that search in Matrix.
Select "Open in OneHome Portal".
Preview your customers.
Customers will have access to their OneHome Portal after an agent adds them as a contact in Matrix.  Then, the agent can send their customers' listings through Matrix as an email.
Customers can ONLY register to OneHome after an agent has added them to their contacts and emails them through Matrix.
Customers will not be able to register directly through OneHome without an invitation from an agent.
Benefits of Activating a Free OneHome Account:  CLICK HERE
For Your Customers – Getting Started with OneHome:  CLICK HERE
(888) 825-5472
Monday thru Friday 8:30 am to 8:30 pm
Saturday – Sunday 8:30 am to 3 pm