My Condo Plans plus Houseplans
Access condo floor plans while you're in the MLS
Single most extensive database for condo floor plans, key plans & site plans in Florida
 200 FREE floor plan downloads a month  (total savings of $10,000/yr – 200/downloads x$50/each for consumers = $10,000)
Automated & instantaneous condo valuations, using real time market data & condo attributes
Includes free professional module that can be embedded in your website for visitors wishing  to search for properties.
MLS integrated for your convenience
---
FACT: Condos represent more than 57% of all residential sales in South Florida
Welcome to MyCondoPlans.com
MyCondoPlans provides the most extensive Automated Valuation System (AVS) for the Miami-Dade condominium market. With real-time mark-to-market pricing integrated with the MLS, actual unit floor plans, and unsurpassed market coverage, MyCondoPlans is one of the most comprehensive resources for the Miami real estate professional.
Just imagine being able to access condo floor plans while you're in the MLS. How great would it be to look at not only the floor plans of a particular unit but to see the actual location on the floor and the views? Would the building information be helpful? How about recent sales, dollars per square foot – how about projected valuation? All this and more is available through an exclusive program custom built for MIAMI and our South Florida condo market and available through an MLS integration.
---
Search by Map - NOW AVAILABLE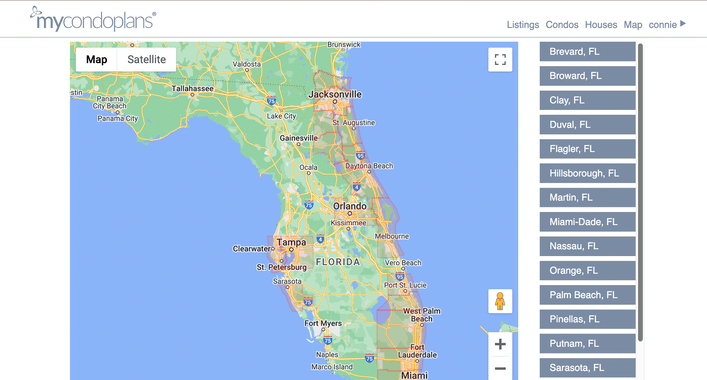 NOW AVAILABLE
Broward County Condos Available in MyCondoPlans
The first 30 condo buildings in Broward County are now available and integrated in the MLS, representing more than 6,300 units. MyCondoPlans is about six months ahead of schedule with this initial rollout of Broward Condo floor plans and expects to bring an additional 20 – 30 buildings online each month.
Here is a list of the first 30 Broward Condos available through MyCondoPlans:
2080 Ocean Drive • Beach Club 1 • Beach Club 2 • Beach Club 3 • Duo Condo East • Duo Condo Wes • Ocean Marine Yach Club • Diplomat Ocean Front • Tides North • Tides South • Ocean Palms • Renaissance Ocean 1 • Renaissance Ocean 2 • Residences Hollywood East • Residences Hollywood West • Villa Positano • Sian Ocean • Aquazul • 350 Las Olas Place • Hermitage 1 • Hermitage 2 • Las Olas River • Nola Lofts • Sapphire North • Sapphire South • Ambiance Beach • Las Olas Grand • Playa del Sol • Riverside Grande & Sonata Beach Club.
---
NOW ANNOUNCING
NEW FEATURES AND A COMPLETELY NEW LOOK & FEEL TO MYCONDOPLANS
Completely updated search features: MLS listings, unit search and floor plans
Completed updated with new features including MyCondoPlans Pro – the same features available in MLS for your website in an IDX format so you are the point of contact!
Completely updated with more than 410 condo buildings in Miami-Dade County and more than 85,000 floor plans
| | | |
| --- | --- | --- |
| The single most extensive database for condo floor plans, key plans, and site plans available for the South East Florida market. | Fully automated and instantaneous condo valuations, using real time market data and condo attributes. | Search active MLS listings for condo sales and rentals in Miami-Dade and Broward counties from any device. |
MIAMI Subscription Options
While several basic components of MyCondoPlans.com will be free to MAR members (unit & listing searches, market information charts, & building information), beginning, Monday, May 9th, MyCondoPlans.com will be offering MAR members a FREE trial period until Tuesday, June 14th. The sooner members register, the more time they will have to take advantage of & tour this valuable, unique & exclusive product. (NOTE: During the free trial, members will be limited to approx. 25-30 plans.)
After the free trial period, (3) subscription plans will be offered to MAR members:
MyCondo5 ($9.99 per month) (doubles after intro period)

This includes unlimited access to unit & listing searches.
Allows members to access (5) plans during per month.
A bought plan can be accessed unlimited number of times
Additional searches will be $4.99 a plan)

MyCondo20 ($19.99 per month) (doubles after intro period)

This includes unlimited access to unit & listing searches.
Allows members to access (20) plans during per month.
A bought plan can be accessed unlimited number of times
Additional searches will be $2.99 a plan)

MyCondo50 ($29.99 per month) (doubles after intro period)

This includes unlimited access to unit & listing searches.
Allows members to access (50) plans during per month.
A bought plan can be accessed unlimited number of times
Additional searches will be $2.99 a plan)
Additional Plans – over and above three above:
For myCondo 5: The extra plan price is $ 4.99 (above 5)
For myCondo20: the extra plan price is $2.99 (above20)
For myCondo 50: the x=extra plan is $ 1.99 (above 50)
---
Concerning these plans, you may also specify that they are unique in their presentation
The floors plans are redrawn. Unlike the ones eventually found on Internet, these are clean, sharp and have no watermark (in the realtor's version of myCondoPlan)
All the files include a key plan that systematically indicates where the unit stands in the building. This key plan also informs on the units distribution at the same level.
The key plan is placed in its environment to indicate the orientation with a compass and the close buildings surrounding it to indicate the potential view (ocean, bay, obstruction, etc.)
The unit plan is always placed in the same direction than it appears in the building key plan to facilitate the interpretation
The plan indicates the unit main attributes (# bedrooms, # bathrooms, living area size, terrace size, etc.)
The plan is easily downloadable, in the case the realtor wishes to forward the or simply print it
Regarding the listing search, you may add that this is a unique way for realtors to access the MLS active listings when away from their desktop. The realtor may not only select a listing price range, but make an immediate search based on the market valuation to narrow down the potential visits.
Also, the unit search module is a tool that will help the realtors to get a serious edge on the competition: Our information is computed within a few seconds and cannot be found anywhere else.
Finally, even if subscribing to the basic plan (myCondo5) the Miami realtors will have more information than any internet user accessing our web and 5 times cheaper
Features Available to Free & Subscription Members
Unit & Listing Search
Market Information
Building Information
Added Features Only Available to Subscription Members
Floor Plans
Recent Sales
Unit Evaluation
MyCondoPlans.com is Unique & Valuable…in one click, you get all the information that would normally take Realtors hours upon hours gathering data via the MLS.
Saves Realtors time & money (no need to drive around, find plans, get prices)
Provides real time information that is synced with MLXchange
Data goes back 12 years
Accuracy of evaluation price (Average price difference between real sale & evaluation is approximately only 3%)
Encompasses over 300 buildings & over 75,000 units in Miami Dade County (1-2 buildings are being added daily in MDC)
Represents over 35% of the market activity in Miami Dade County…with a goal to have over 90% by the end of the year.
Can be accessed via PC, Mac & all smart phones & mobile devices (iPads, etc.)
Not yet available to the public or any other association in the nation giving MAR members yet another exclusive, competitive advantage.
---
Why the Specific Information is Unique
MyCondoPlans.com takes into account so many factors that no other vendor offers when considering the evaluation price such as…
Unit/Building view
Location in the building where unit is
Unit height (floor)
Recent sales
Specific floor plans
Market Competitors
Per Robert, there is no true market competitor as no current entity provides the specific unit detail offered by MyCondoPlans.com. Zillow is loosely the closest 'competitor' but does not offer the same comparitive pricing accuracy since they take into account both single-family homes & condos. Plus, they don't provide unit floor plans & site plans. PLUS, you can't obtain information just from entering the building name; you must provide an exact address on Zillow.
---
Future Goals
MyCondoPlans.com hopes to continue to:
Increase the number of buildings in database
Increase the number of units in database
Number of floor plans available
Begin compiling Broward County data by beginning of next year
Have data for Broward & Palm Beach Counties completed within 2 years
Save More – Miami MembersAs a valued Miami member, several subscription options are available to you. Click here to select the program that's right for you.
---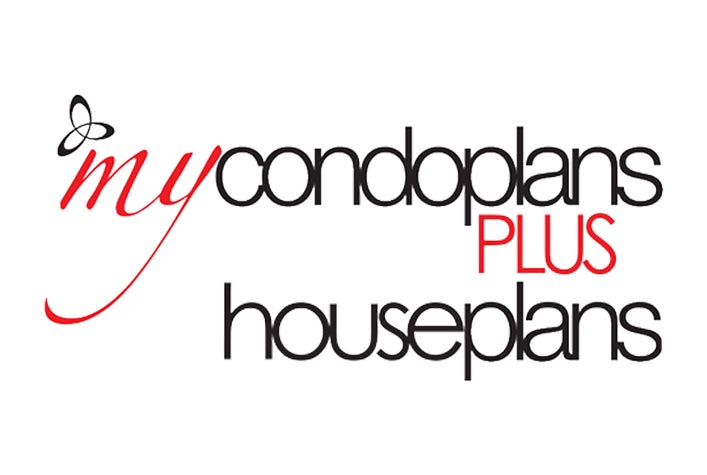 Go to www.mycondoplans.com
Use Your MLS Login Information
Access also available in MLS Matrix under Smartlinks