InstaCard® - The Digital Business Card by Real Grader
Essentials of InstaCard® is FREE for MIAMI Members
Unique Digital Business Card you can share with customers and prospects via text, email or QR code
Social Media Sharing Tool with connections to all of your social media platforms like Facebook, Instagram, LinkedIn and YouTube
Integration with your real estate reviews on various platforms
60 Day Trial of Premium Version or $99 per year discounted price
BONUS:  REQUEST A FREE assessment of your Complete Digital Presence on all Google and all 8 Leading Real Estate Platforms
What's FREE & Special Discounts
InstaCard Essentials Version FREE for MIAMI Members (Value of $99)
Premium $99/year (45% OFF Regular Price $180)
QR Code
Fully customizable menu
Share and display review links
Access to dynamic email signatures
INSTACARD FEATURES COMPARISON
Essentials Free
Premium
Essentials Features

Profile Photo

Yes

Yes

Email

Yes

Yes

Cell Phone

Yes

Yes

Address

Yes

Yes

Company Logo

Yes

Yes

Company Name

Yes

Yes

Title

Yes

Yes

Social Links

Yes

Yes

Background Photo

Yes

Yes

Browser and Installable App

Yes

Yes

Desktop Responsive Website

Yes

Yes

Menu

Home

Yes

Yes

About

Yes

Yes

Share My Info

Yes

Yes

Connect With Me

Yes

Yes

Contact Me

Yes

Yes

Premium Features

My Reviews

No

Yes

Review Me

No

Yes

Settings

Partial

Yes

QR Code

Limited

Yes

Custom Menu Items

No

Yes

Instant Contact Capture

Limited

Yes

Video Integration

No

Yes

Reports & Tracking

No

Yes

Dashboard

Manage Data

Limited

Yes

License Management

No

Yes

Themes

Standard

Custom

Fonts & Colors

Standard

Custom

Branding Assets

Limited

Custom

Support

Online Support

Limited

Yes

Phone Support

No

Yes

Online Training

Limited

Yes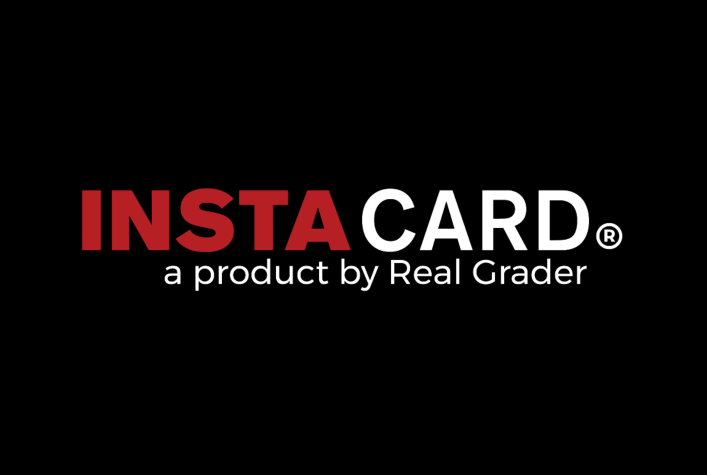 Search by Name and Claim Your Card
 Choose FREE or Premium
 Confirm Welcome Email/Receipt
 Scan QR Code or Click Link and Access Dashboard for Changes
 Install on phone and share back to Instacard's community line:  +1 (516) 400-4161
InstaCard Support Live Training
Use the LINK HERE to join LIVE InstaCard Training "How To Use Your Digital Business Card" and how this benefits YOU!
The Power of Google and Your Online Reputation – Recorded Webinar – CLICK HERE
9 am – 5 pm EST Monday to Friday
Call:  516-600-0102
Text:  CHAT to 516-600-0102 to chat with a support team by text
Email:  support@realgrader.com
We look forward to helping you with your inquiry.  While not as quick as Live Chat, we respond to email messages in the order that they are received, and will respond to your email as quickly as possible.
"The InstaCard changed my life." – Ryan Serhant from Bravo's TV Show Million Dollar Listing