Dotloop
An online workspace that connects everyone and everything needed to complete a real estate transaction.  MIAMI Members get 10 FREE loops.
10 Free Loops to MIAMI Members
An online workspace that connects everyone and everything needed to complete a real estate transaction
Ability to edit, complete, e-sign and share documents without ever needing to print, fax or email
Includes library of Florida REALTORS contracts and addenda
Secure storage for your important documents
Save up to 10 hours per transaction
Compare Dotloop - FREE vs. PREMIUM
| | | |
| --- | --- | --- |
| dotloop Key Features | FREE | PREMIUM |
| Unlimited Loops | 10 transactions | ✓ |
| Easy-to-use Forms | ✓ | ✓ |
| Legal eSignatures | ✓ | ✓ |
| Secured Back-up | ✓ | ✓ |
| VIP Phone Support | limited | ✓ |
| Mobile app | 10 transactions | ✓ |
| Doc Templates | ✓ | ✓ |
| Dot Loop-charts | ✓ | ✓ |
| 100 Faxes/month | X | ✓ |
| Task Templates | X | ✓ |
| Add to Team | X | ✓ |
| Attach PDF to email | X | ✓ |
| Clause Manager | X | ✓ |
You're constantly on the move and you need a transaction management solution that empowers you to stay connected to your business and customers.  That's why we built a mobile app where you can easily monitor all transactions as well as edit, share, eSign and collaborate directly from your phone.
 Document management
 eSignatures
 Host in-person signing
 Share docs via text
 Export text conversations
 Group messaging
 Mobile document scanner
 Convert pictures into PDFs
 Upload from photo library
 Task management
 Push notifications
 Submit for compliance
 Add docs from Dropbox or Google Drive
Get it on Google Play:  Click here
Download on the App Store:  Click here
"WOW what a time saver! Dotloop eSignature is great. I wrote a purchase contract and sent it to my buyers. I had to run to another meeting – while in that meeting I received a text that my buyers had signed. So I pulled out my iPad and logged in to Dotloop and sent the contract forward to the listing agent and then sent them a text that I had sent an offer. All this while not having to leave my meeting or work with a fax machine or email attachments! Thanks for a great product – I am hooked!" See more
Mike Strange Keller – Williams Consultants Realty
"It saves me and my clients two hours of our personal time per signature. Every time I need to get a signature, it saves up to two hours. It expedites the process of getting signatures. Depending how you look at it, it could mean the difference of getting a signature at 1:00PM or 5:00PM (once my client gets off work). My clients sign contracts at work, in seconds."  See more
Jon Bowling– Remax Preferred Group, Southern Ohio.
"We've been looking for 3 to 4 years and nothing seemed to work as simply as dotloop. It's clearly designed from an agent's perspective which makes it a good thing for our agents to use. It seems to be the best system we've seen as far as getting the paperwork and the agent involved." See more
Jim Homolka– RE/MAX Equity Broker, Oregon
"Just gave training in my Market Center for My Transactions. All the agents loved the newest portion of Eedge and are excited to start using the online forms and esign capabilities. They especially liked how easy the system was to navigate and to use. This will set us apart from other agents in how easy it is to make offers on our listings. The client view will be easy to explain and the co op agents will not have any trouble viewing it either." See more
Darne Ridgley, REALTOR and Trainer, Keller Williams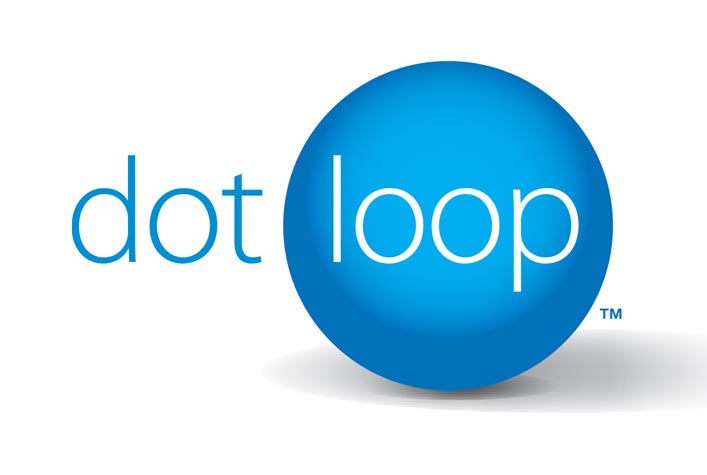 Go to miamirealtors.com and click on MIAMI Gateway
Click on Dotloop and begin
Use Invitation Code: miami12 to add your MIAMI Forms
Add your NRDS ID to integrate your MLS info, data, and Florida Interactive Forms.
5 Minute Worksheet
Hands-on resource to familiarize you with our easy-to-use doc editor.
When working with documents on dotloop, we want to make the process as simple as possible for you.  Below, we have listed all the ways you can work with hot keys to quickly add interactive fields to your PDF(s) in dotloop!
If you're unfamiliar with what a hot key is, holding down the SHIFT button while clicking in multiple places on the page to place signature boxes, is an example of utilizing a hot key!
CLICK HERE for PC
CLICK HERE for MAC
Support Number: 1-513-257-0551
Submit a Request: CLICK HERE
Recruit Like a Boss:  How to Attract, Retain and Build a Vibrant Real Estate Agent Culture – Download Guide
Real Estate Expansion Teams:  Why You Might One and When Is the Right Time to Expand – Download PDF