Agent 3000
MIAMI's 2020 Product of the Year Award Recipient
Agent 3000 includes a mobile friendly website, CRM, flyers, landing pages, video emails, virtual tours, email campaigns, single property websites, and more
Unlimited Landing Pages
Easy-to-use Social Media Tools
Beautiful Custom Flyers in under 30 seconds
Single Property Websites with 1 click
Create awesome marketing templates for your listings in under 30 seconds –
3 NEW email Marketing Template programs
Craigslist HTML Code for Beautiful Ads in seconds
Branded eBooks – 4 complete eBooks to add your branding to in a couple clicks
Worksheets & Checklists – 17 worksheets and checklists for you and your customers with your branding on them
YOY Market Snapshot Video – Create a 30 second video of current Year Over Year Market Statistics with your branding in a couple clicks.
Branded Infographics – 500 helpful infographics with your branding and embedded link to redirect your Facebook followers
Monthly Market Snapshot – Market trend snapshot with your branding and embedded link to redirect your Facebook followers
SMS Listing Infographic – Lead generating listing infographic with your branding, QR code and text code
Market Trends Graphics – 9 graphs based on city or zip code, available in line OR bar format for all 9, for single family or condo, customizable with your branding and QR code
OK to Advertise – Quickly filter listings in the MLS that are OK to advertise and create single property websites in 1 click for ease of advertising
QR Codes
Sign Riders
Graphs (linear regression scatter plot, sales volume, average DOM, listing inventory)
Reports (agent ranking, absorption rate, area sales comparison, production statistics
Facebook Marketing Tutorials – Login to Agent 3000 from the MIAMI Gateway, once you are in Agent 3000, choose "Social Media Tools" then "Facebook Marketing Tools"
Integrate Agent 3000 CRM directly into Facebook Ads Manager - $25/month (no set up fees)
Must have the optional upgraded services listed below in "UPGRADE" section of this page for a true "1 Stop Shop" for $20/month to get access to CRM and all other tools in order to integrate Facebook Ads Manager and have the leads you generate instantly go to your Agent 3000 CRM.
Automatically sends you text message (Twilio for texting is required, only $1 per month for the phone number and .0075¢ per text)
Automatically send the lead a text message (Twilio for texting is required, as stated above)
Automatically add the lead into a group
Automatically add the email to a drip email campaign or action plan
Automatically send a 1 time email
Automatically add the lead into a pre-defined IDX property search you create for the ad
Learn how to create your own ads in Facebook, it's pretty straight forward, follow the following steps in this video:
Working as a Team? Agent 3000 has you covered
Agent 3000 Team features include:
Lead Routing – Manual, Round Robin Manual Accept, Round Robing Auto Assign
Reassign leads already assigned by bulk or individually
Team members required to add Note if they want to mark a lead dead
Team leader can view all notes and IDX searches created for the lead by the team member
View leads missed from each Agent in Round Robin order
View last login for Agent 3000 for each team member
Set individual routing rules for leads from IDX registrations, Landing Pages, Facebook Lead Form Leads, Realtor.com, Zapier
Team Roster – Add photo, bio, languages, designations, social media links, website, phone number, email
(Upgraded features will be required to work as a Team)
"If you are seeking an integrated platform to manage your business website, listing websites, CRM, social media marketing and nearly everything else you need to run a real estate business, I highly suggest you check out the Agent 3000 software by Direct Axess. It's turnkey, all you need to do is provide a few pieces of information and photos, and you are good to go. If you have any questions, their customer service is phenomenal!"
-Matt W.
"Agent 3000, wow, that is phenomenal! I was paying over $250 a month for a website that didn't even have the ability to make landing pages or flyers.
Great products thank you for not charging an arm and a leg for your website, it allows me to use the money I was spending on my other website and use those funds towards getting eyeballs on my Agent 3000 website."
-Michael T.
"We searched through many companies looking for someone we could trust and that would be honest with us; not to mention, provide everything we were looking for under one roof at a reasonable cost. We are happy to say we chose Agent 3000 and are very happy. Shawn and the crew always go above and beyond…I highly recommend you give them a call today!" -Joe S.
"They provide an excellent product at a very reasonable price. The tools are great and easy to use, and Agent 3000 website offers features as standard that are extra $ from most providers.Best of all has been the exceptional customer support."
-Tom C.
"They are OUTSTANDING!!!!! Always there to help answer when I have questions!!! Customer Service taken to the next level!!"
-Paulette H.
"I couldn't be more satisfied with my new website and CRM. I love the simple interface and how user friendly it is. The available agent tools are actually useful and insightful for my business. You get great customer service, an amazingly looking site, single property sites, landing pages and material for your social media for an unbeatable price. As an agent the last thing you need is to spend too much time or too much money on your marketing solutions. Agent 3000 is a no
brainer choice for agents that want quality and affordability."
-Elaine P.
"I must say: "You people are great." Great product full of options at an excellent price! Yoursupport…One word FAST ! Don't change a thing!"
-Albit C.
"Great support! Always available to explain. Great resource for realtors, developed by a former realtor!!"
-Joann F.
"These tools are very user friendly. I hope too many realtors don't find out about it, I want to keep this for myself. "
-Kent C.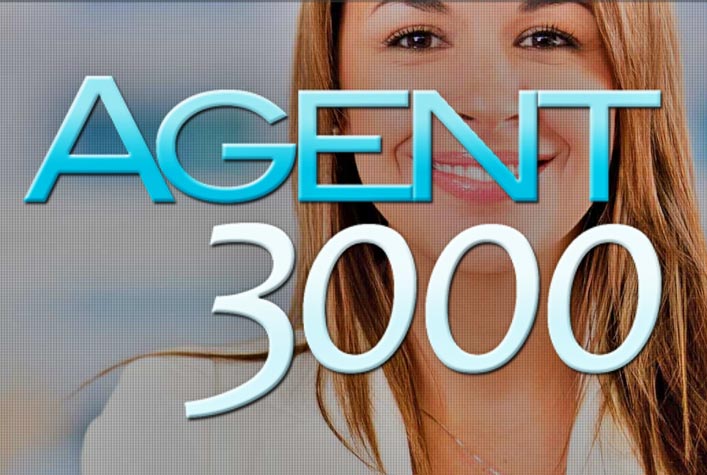 Login to the MIAMI Gateway
Click the round Agent 3000 logo (you will be logged in automatically)
Webinars available every Tuesdays and Thursdays
Login to Agent 3000
Access calendar schedule for times and registration
Intro Video – CLICK HERE
Full Training Playlist – CLICK HERE
Help Desk:
support@agent3000.com
239-728-1152
For optional upgraded services and a true "1 Stop Shop": Get access to ALL of the following additional features for ONLY $20 per month with NO CONTRACTS & NO SETUP FEES or $225 per year ($15. Savings per year)
Professional & Secure Mobile Friendly IDX Website with UNLIMITED Content, Blog, an Instant Home Valuation, Automatic Featured Listings, Market Trend Graphs and more…
CRM (customer relationship management)
Lead Routing for Brokers and Teams
Agent Roster for Brokers and Teams
IDX Lead Tracker
Drip Email Campaigns
Action Plans
Market Trend Campaigns
Video Emails
Video Tours
Transaction Manager
Document Manager
Calendar
For Upgrade Purchase – click here and choose your MLS
Special MLS Member Benefit Pricing
To view ALL Agent 3000 features – click here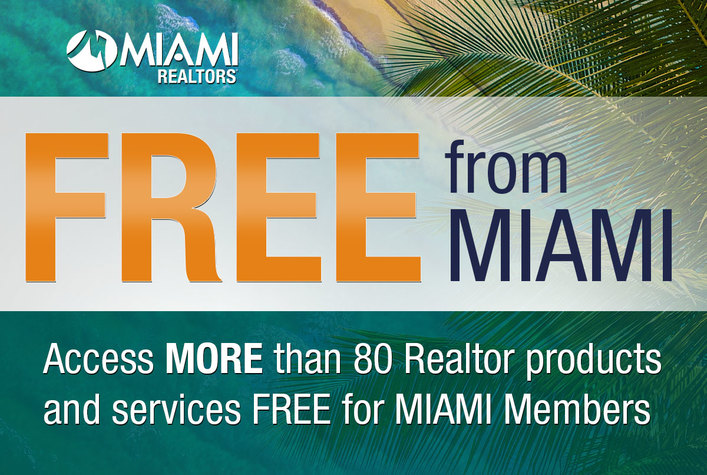 CLICK HERE to access the full list of products and services that are FREE for MIAMI Members.