The listing is Active in the MLS, it's perfect for your customer and you want to show it, but…
It's not available! Can't show! Appointment denied! It's under contract!
If this happens to you – REPORT IT!
MLSstatus@Miamire.com
It's a Violation – If it is Active it must be available to show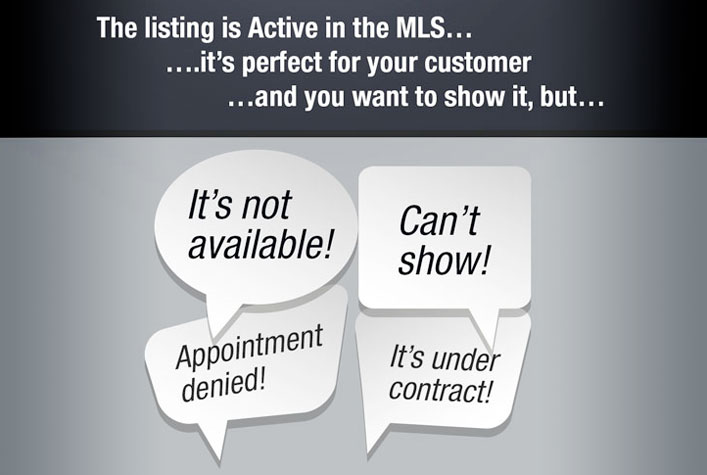 Active Properties currently subject to a listing contract and reported to MIAMI MLS in which the Participant has been directed by the Seller to:
Set appointments for showings (new construction may not qualify), AND
Seek agreements of sale to present to the Seller; AND
The listing is on the market and a written offer has not been accepted.
Pending Listings of property in which:
An agreement of sale is in effect,
The settlement has not yet taken place, and
The Participant has been instructed by the Seller to no longer set appointments for showings,
A written offer has been accepted and the listing is no longer on the market.
Active Under Contract Properties in which:
A written offer has been accepted but the Seller agrees to:
Continue to show the property AND
Accept backup offers
If this is one of your listings and it's still Active in the MLS but it's NOT Available to show
YOU and YOUR BROKER are in Violation of MLS Rules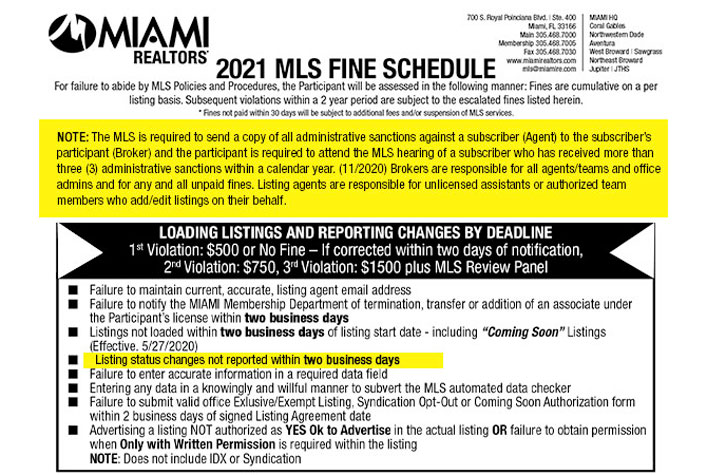 If this happens to you – REPORT IT!
MLSstatus@Miamire.com
Provide one of the following:
Copy of denied Showing Request
Copy of text message/email denial
Agent name/date/time of phone call
Copy of your buyer's contract
And ALWAYS:
Provide MLS Number and address