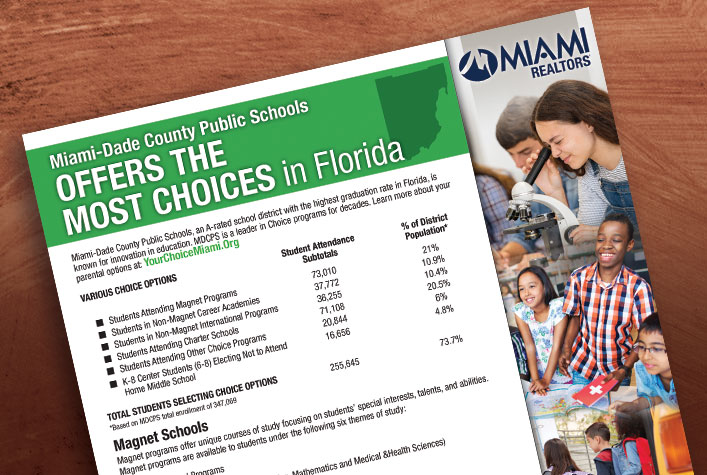 Learn More About Your Parental Options
M-DCPS offers 53 programs in the four career themes of Engineering, Finance, Hospitality & Tourism, and Information Technology at 27 high schools. Click here to download.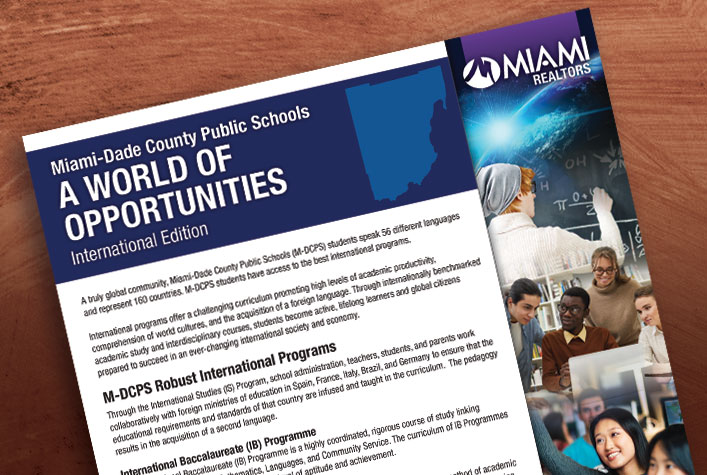 Giving Students a World of Choices
International programs offer a challenging curriculum promoting high levels of academic productivity, comprehension of world cultures, and the acquisition of a foreign language. Click here to download.