Protect Yourself From Identity Fraud in Minutes
The National Association of REALTORS partners with Securus ID to provide it's members access to high-quality identity theft protection plans at a discount of up to 60%.
A data breach can put you at risk of fraud.  The scariest part?  You may not know your identity has been stolen until it is too late.
Enroll and activate in minutes
Fully-managed recovery included in all plans, 100% success rate
Individual, family, and child plan options
U.S. -based service and support
Protect Yourself from Identity Fraud in Minutes
Powered by Experian, our plans are designed to help you should the worst happen — and to protect you against it happening in the first place.
Start protecting your identity and take advantage of the low rates offered to NAR members by signing up for a Securus ID plan today.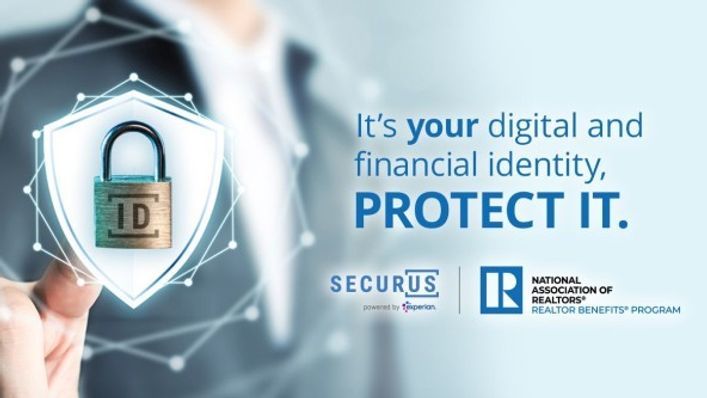 What Could Identity Theft Cost You and Your Family?