Remine Pro for Commercial
Remine PRO puts real estate agents in the center of the transaction, providing them with more content, data, and actionable intelligence than anywhere else.
Remine PRO for Commercial – FREE for MIAMI Members
Another way to search the MLS, tax, consumer info and more. An all-in-one tool designed to keep real estate professionals and consumers engaged on their commercial real estate transactions.
Sleek, easy to use front end platform for desktop and mobile, as well as these special commercial features:
Access to REIS data at a fraction of the cost (Commercial Location Score, Rent Prediction Model, Sales Trends, and Market Trends)

Access to Public Record data for Commercial Properties in the same place as your listing data

Use filters to identify prospective sellers such as loan maturity date (CRE Type, Mortgage Age 7-10 years) or identify 1031 exchange properties by searching by ownership time (over 30 years can no longer depreciate the building)

Create Custom Mailers with integration into Rocket Print and Mail
Helpful Tips when Using Remine:
Search Properties and Custom Home Page: CLICK HERE
Invite Your Customers and FREE Credit Report: CLICK HERE
Using the Mobile App: CLICK HERE
Virtual Open House and REALTOR Safety: CLICK HERE
Carts and Engage: CLICK HERE
CMA: CLICK HERE
Daily and Chat: CLICK HERE
Docs and eSign: CLICK HERE
Remine Rocket Print and Mail: CLICK HERE
Effective 10/25/19:
Remine will no longer display the Zestimate on our printed reports, property detail pages, and CMAs. This includes both desktop and mobile versions. Remine will continue to display their other AVMs.
Remine LIVE Record and Share - exclusively available for Remine Pro - a FREE MIAMI Member Benefit!
We've made it easier for agents to share their Remine Live Open Houses with agents and consumers! With the new Record and Share feature, agents will be asked if they want to record the Remine Live before they start streaming. Once the recording is complete, they will have the option to watch and share the video (recordings are available for 30 days), see viewers, and more.
Watch this short video to learn more: CLICK HERE
Step-by-Step Set Up Guide of Remine LIVE: CLICK HERE
"By far one of the most impactful technologies I have seen enter the real estate industry, agents will wonder how they sold real estate without it."
– Chris Heller, Former CEO Keller Williams Realty Intl.
"I coached and consulted Leo Pareja through the vast majority of his agent career as a top producer. He got things done and as a leader and he was always focused on a more efficient models. Now as a technologist Leo has assembled an amazing leadership & technical team with the skills, values and hands on experience, unlike most tech companies, for a huge solution to the challenges of the real estate industry. If you are looking to increase your value as a company to your clients, reach out to Remine today because it was built for agents BY agents."
– Bob Corcoran, The Real Estate Learning Institute
"Capturing, mining and converting data has never been easier with this platform and for today's real estate professional a must-have resource in building their business forward."
– Rick Davidson, President of The Everest Group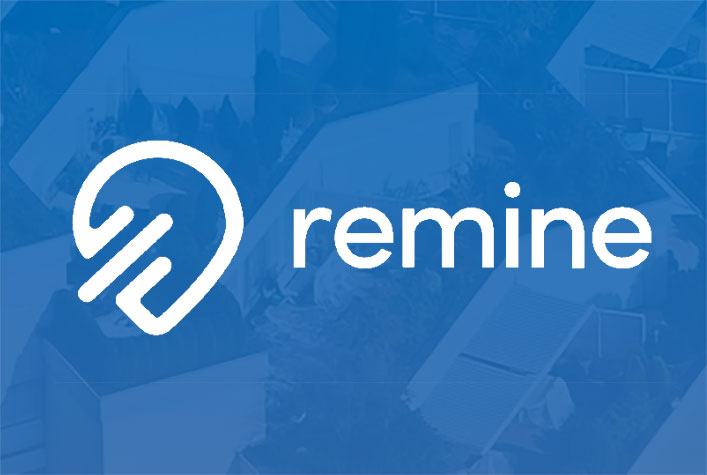 Go to Miamirealtors.com & click on the MIAMI Gateway
Login and click the Remine Logo
You will be redirected to the Daily menu where you can invite customers, create saved searches, start a chat or add new cards and more…
Phone Support: 703-646-7522 ext 0
Leave a message and the support team will get back to you
Support Page: CLICK HERE