Realopedia
Global real estate marketplace for residential, commercial, investment and services
Exclusive discount for all MIAMI REALTORS members.
Benefits for Miami Realtors.
Upload Unlimited Listings. No Middleman.
Apply to represent and sell developers' projects on Realopedia.
Connect, build and network with real estate professionals globally.
Benefits for Real Estate Developer
Promote and advertise your project/s to a global audience of investors, customers, agents and broker companies.
Build a marketing resource library and data center for your projects.
Invite agents to apply to sell your projects to their network of investors.
Benefits for Industry Specialists
Gain Global Exposure.
Access the Networking Hub.
Promote your company and services.
Realopedia Marketing & Advertising opportunities to help enhance your business:
Banners – add MPU, large leaderboard, sponsorship banners.
Feature your listings / projects or company in the Interactive eMagazine.
Share or upload your audio, podcast in the Media Centre.
Sponsor a Webinar
Contact marketing@realopedia.com for more information. Let Realopedia help you grow your business globally.
Learn more – CLICK HERE
"Realopedia is the global real estate marketplace for residential, commercial, investment and services – it's the go to site to do business for MIAMI and major destinations worldwide.  As the largest local REALTOR® Association in the United States, we are proud to market our 46,000 members properties on Realopedia." 
Teresa King Kinney, CEO, MIAMI Association of REALTORS®
"I believe Realopedia will be the platform for real estate that will attract capital and investors, that we were not able to attract traditionally. And in this regard, we are also looking for real estate agents worldwide to be our ambassadors, to be our voice of Dubai. I think if we want 10 times investors than we have today, we need to use Realopedia as the face to the international investors. We have enough focusing on traditional markets and investors. Let's get out of the box. Technology makes things faster and cheaper. This is the way forward." 
Mahmoud Al Burai, CEO, Dubai Real Estate Institute – Dubai Land Department
"Realopedia is the next generation platform for real estate professionals. In an ever shrinking world one must be constantly expanding their reach to stay competitive. Realopedia offers the perfect place to do that. It provides a unique ecosystem where fruitful relationships can be built in residential, commercial and investment real estate."
Nicholas Zavala, Strategic Business Director
SDAR – The Greater San Diego Association of REALTORS
"Realopedia, is the first portal that has Developers, Investors, Agents, Business Owners and Service Providers on one table, in one global search engine… This portal tapped in a segment of the market that was previously poorly touched. Realopedia redefined the standards of global real-estate and business network portals." 
Raad Ayoub, Regional Manager, Smart Advanced Solutions
"Realopedia is a valuable new international real estate portal for individuals, investors and the wider property community. A unique tool with market intelligence, property listings and crowd funding opportunities all at your fingertips!"
David Telfer, Middle East Representative, MIPIM & MAPIC TEN
"I believe, Realopedia is a real breakthrough in the real estate world, as it offers a turnkey platform, and provide extensive information in simple clicks,
The site is extensive, reliable and comprehensive, and it sure answers many versatile questions and saves valuable time, especially for someone like me." 
Lina Al Kouatly, Managing Director, Lunatus
"The Realopedia portal, is not just another portal listing, but a new concept of relationship between players in the real estate market worldwide. The truly global portal! We are pleased with the excellent results for us and we hope this will improve every day." 
Heitor Kuser, President, KUSER Brasil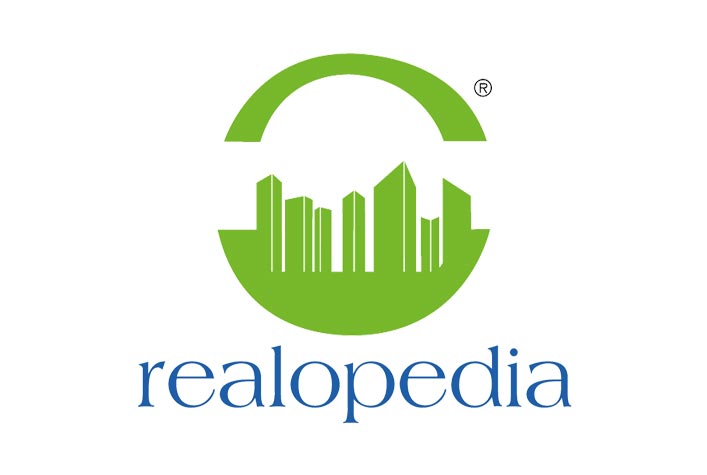 Login to the MIAMI Gateway with your MLS ID and Password
Click on the Realopedia icon
Begin setting up your agent profile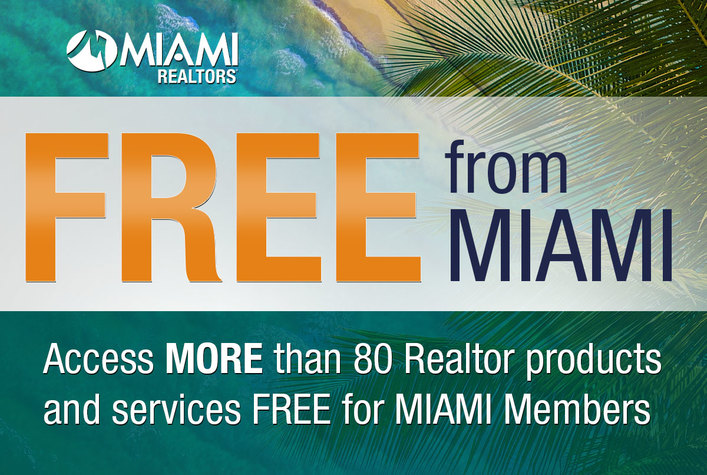 CLICK HERE to access the full list of products and services that are FREE for MIAMI Members.