(J) Update & Improve Your Marketing Headshot for 2023
February 23

-

February 24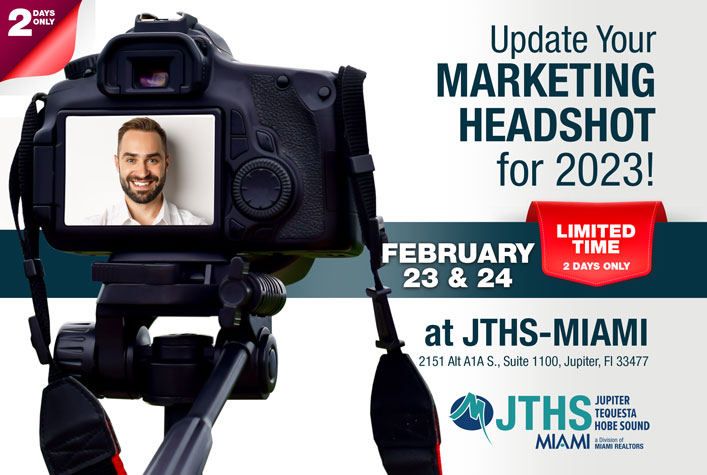 We all know how important first impressions are in real estate. With 24 years of national experience, Studio16 will take the time to capture the perfect image creating incredible agency shots for all your marketing needs.
As you watch, they expertly retouch your images, removing unsightly skin imperfections like shine, shadows, wrinkles and scars.
Your purchase options will beexplained as you consider which images best suit your marketing needs. Multiple wardrobe changes are allowed.
There is NO sitting fee, no obligation, and you will receive a commemorative 4 x 6 print of your favorite image.
FREE for all MIAMI members


Studio16 comes highly recommended by many top Real Estate offices. They have served big name companies like Lancome, Estée Lauder, Clinique, and Romance Writers of America, and have provided executive headshots for major real estate offices across Florida, Missouri, Indiana, Kentucky, Ohio, South Carolina, Tennessee, Illinois, Alabama and North Carolina from their home-base of St. Louis.

View their work and information at http://www.facebook.com/studio6teen
Slots are limited so please make your reservation ASAP!
Related Events