In Person: (HQ) Marketing the Listing Certification
May 2 @ 9:00 am

-

5:00 pm

$79.00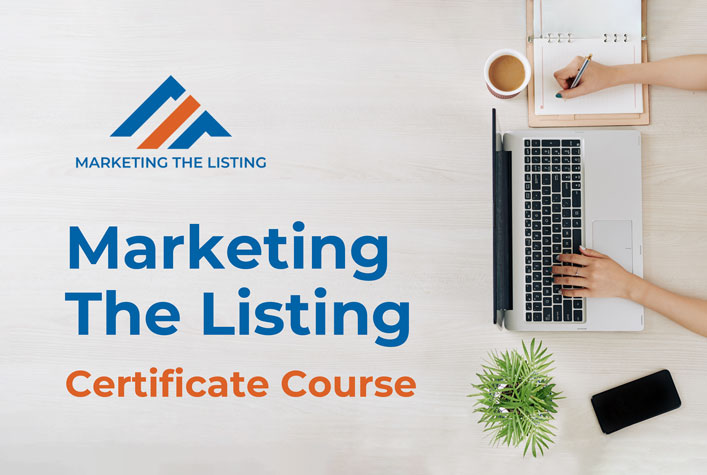 Instructor: Cynthia DeLuca
In-Person (HQ) Marketing the Listing Certification Course
The Listing Agent takes on many responsibilities when the seller entrusts the REALTOR with selling their home. One of those responsibilities to be a knowledge and highly competent marketer and create an engaging story about the property to greatest number of qualified buyers possible. The Marketing The Listing course delivers advance and contemporary marketing techniques and practices to ensure that marketers will rise to the challenge of breaking through today's noise and presenting a compelling marketing campaign that will connect the Seller's home with the future owner.
What you will learn in this class:
Real Estate agents will be able to understand and identify the predominate marketing concepts that govern successful contemporary marketing programs

Using quantifiable statistics and best practices, learners will be able to identify the probable buyer for a property and best means by which to communicate value to that consumer persona.

Discovering new ways of utilizing time-honored marketing tactics, with new and emerging technologies the learner will be able to create an innovative marketing plan that is unique to their market and listing type.

Understand and design an online series of marketing assets that will target qualified buyers and create a high level of consumer engagement.

Explore marketing practices that create a positive result in the marketing efforts of the agent with focuses on success driven activites.
MIAMI Members: $79 | Non-Members: $99
Instructor: Cynthia DeLuca
700 South Royal Poinciana Blvd
Related Events